New Nokia 3310 will have 4G capability, will support WhatsApp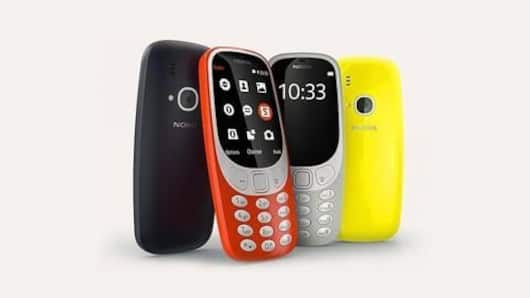 A new, revamped, 4G capable version of the classic Nokia 3310 is set for release.
According to leaked documents from China, the £50 phone will house a new operating system compatible with basic Android apps, and may also be able to run a stripped down version of WhatsApp.
The phone recently passed through TENNA, the Chinese telecom regulatory authority, reported Nokiamob.
In context
Revamped classic Nokia 3310 will come with 4G
Nokia 3310
A brief history of the Nokia 3310
The original Nokia 3310 was launched in 2000 and by the time of its discontinuation in 2005, had sold over 126 million units.
The phone was extremely popular for its long battery life, unbelievable durability, and the game Snake.
It was revived in May 2017 in a hip new, yet retro, design, and had 2G capabilities.
OS
The new Nokia 3310 will reportedly have a new OS
Documents acquired by Nokimob have revealed that the new Nokia 3310 will run on the new YunOS operating system.
Previous versions of the 3310 had shipped with either FeatureOS or s30+ which could power 2G and 3G versions, but couldn't run Android apps.
The leaked documents, however, have not revealed any official release date for the device.