CES 2018: New OnePlus smartphone to launch in 5 months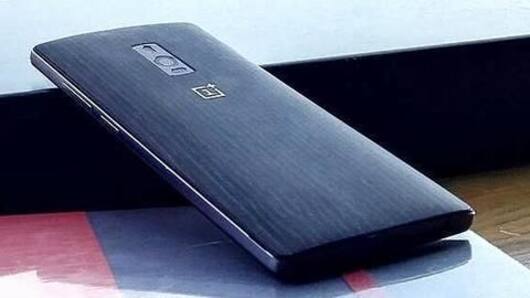 Chinese phone maker OnePlus has finally revealed that the company's new flagship phone, that can potentially be named 'OnePlus 6', "could" be launched in the next five months.
OnePlus CEO Pete Lau said at the ongoing Consumer Electronics Show (CES) in Las Vegas that the new phone will feature Qualcomm's Snapdragon 845 chipset which was unveiled just last month.
Here is more on it.
In context
OnePlus to soon launch its new flagship phone
Growth
OnePlus seeking to partner with US carriers
Lau also said that the company is looking to tie up with US carriers like AT&T and Verizon so that they can deliver their phones to a wider audience.
"If the right opportunity and right timing come along, we'll be very happy to experiment," Lau said about OnePlus's growth plans.
Notably, the company has recently entered a partnership with carriers in Europe.
Background
It is not easy to tie up with US carriers
Garnering US carrier support has been a hot topic at CES 2018.
At the event, Huawei failed to crack a highly anticipated deal with AT&T for its Mate10 Pro smartphone.
With this in mind, and along with the fact that reportedly around 85% of users in the US buy phones through a carrier, OnePlus might have to face some challenges with US distribution plans.
Love Tech news?
Stay updated with the latest happenings.
Notify Me
Details
5T was the fastest selling OnePlus smartphone
The new flagship phone will follow the OnePlus 5 and the OnePlus 5T devices that were launched last year. According to the company, the OnePlus 5T was its fastest and the best-selling product.
So far, the company has been selling its phones through its website and retailers like Amazon.
While the OnePlus is fairly popular in Asia markets, it still has to break through to the US audience.