Google Duo lets users call Android phones without the app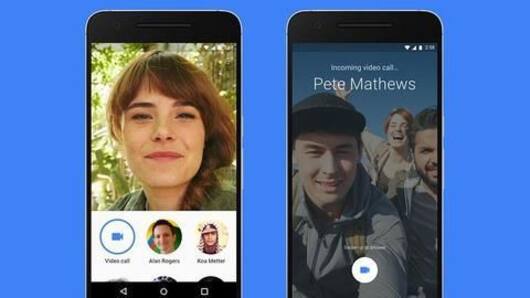 Google Duo, the tech giant's not-too-old stand-alone video calling app, is letting some users make video calls to devices that do not have the app installed.
This peculiar feature was noticed to be only accessible by Android recipients and is speculated as a company tactic to spread the word about the app.
Here is more on how Google Duo is pulling this off.
In context
Google Duo calls received on all Android devices
Details
Users without the app can receive standard Duo calls
A non-Duo Android user who hasn't registered with the service can receive a Duo audio or video call that works like any other standard Duo communication, except that he will be prompted to download the app at the end of the call.
Notably, non-Duo users can also choose to decline future Duo calls from a particular caller.
Technicality
Google enables users to IM anyone in their contact list
This has been made possible due to Google's 'App Preview Messaging' feature, launched in 2016, that enables Android users to use their messaging apps with anyone in their contact list, regardless of the recipient actually having that particular app or not.
Users can also turn off this setting anytime they want in the Google Services settings on Android devices.
Love Tech news?
Stay updated with the latest happenings.
Notify Me
The App
Google aims at increasing Duo's userbase and making communication seamless
While making a call, Duo users can see two lists, one with the people in their contact list who have the app and other with the people who don't.
The second list has an 'Invite' button assigned in front of non-users.
This also helps alleviate the common "none of my friends use it" concern of Google Duo users.
Background
Duo lets users see the caller before accepting a call
Duo was launched in August 2016 as a direct competitor to Apple's FaceTime.
The app's most celebrated feature is the "knock knock" that allows users to see their caller before picking up the call or switching on their own camera.
Even though the app came quite late in the video calling market, it has managed to create a substantial user base in two years.