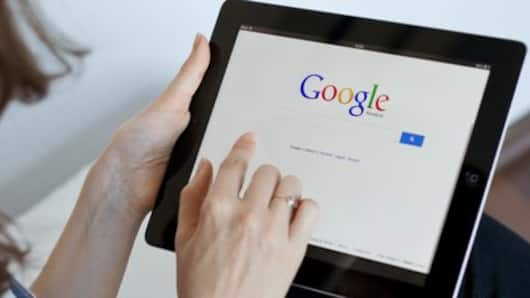 Is Google's new Chrome adblocking feature too self-serving?
Google has started automatically blocking intrusive ads within the Chrome browser.
Internet users, using the world's most popular browser, will not see certain types of online advertisements deemed to be "intrusive" by the Coalition for Better Ads (CBA) - an industry body put together and led by Google itself.
While much of it is a welcome change, there's more than what meets the eye.
Subtracting ads, selectively
CBA has identified 12 types of "intrusive" ads out of 104 potential formats with Google's own AdSense and DoubleClick not seeing exemptions by CBA.
Auto-play video ads with sounds are banned except for Facebook which can continue to run such formats. The must disliked- pop-up adverts are blocked but not for ad maker BounceX.
PS: Both Facebook and BounceX are members of the CBA.
Google's adblocker will block many ads, but not their own
By far, the most disliked forms of digital advertising is video pre-roll, but for Google it is not "intrusive". While testing user experience to decide what's hated the most, Google overlooked adverts attached to videos. Notably, Google's estimated annual revenue from YouTube is $4.4bn.
Love Tech news?
Stay updated with the latest happenings.
Yes, notify Me
Is there a plan?
In 2017, about 85% of both Google and Alphabet's revenue came from advertising. Hence, using its control and position, Google simply wants to block just enough ads to discourage people from installing an adblocker that will eventually block them from all the adverts.
And, to block those 'disruptive' ads, Google puts together a Coalition for Better Ads which appears more of a co-opt.
Companies forming the CBA
The Coalition for Better Ads or CBA is a group of online media and advertising companies including Google, Microsoft, Facebook, Unilever, Proctor & Gamble, and a collection of publishers including Thomson Reuters, The Washington Post and News Corp amongst some others.
A coalition or a co-opt?
Google has undue influence over the CBA when it comes to deciding which adverts to block.
The CBA, including companies like Google, Facebook amongst others, appears selective in its approach with pre-roll adds being not blocked for Youtube or only Facebook retaining auto-play video ads formats.
Can Google act as a 'judge, jury and executioner' for the entire advertisement sector? You be the judge!
Do I need to upgrade my browser for this adblock?
Asked 2018-02-16 19:34:41 by Anonymous
Answered by NewsBytes
The Chrome's new ad-blocker is available for both desktop and mobile browsers. On the desktop, Chrome updates itself automatically, so you only need to restart your browser. For mobile browser, you will have to update the app.