The new HP computers are germicide-resistant and best-suited for hospitals
Science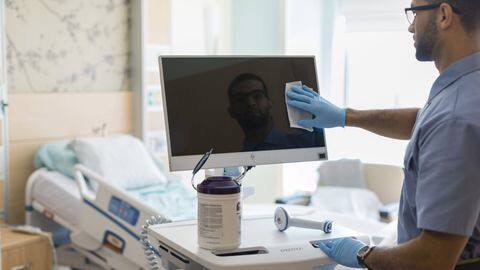 Hewlett-Packard (HP) has released a new line of computers and displays, specifically designed for the health-care industry like hospitals, clinics and doctors' offices.
HP's health-care portfolio has three machines which have been built to address the unique requirements of the health industry. These machines offer enhanced security and data protection, smarter workflows and are resistant to germicidal cleaners as well.
Here are the details.
One of a kind
HP EliteBook 840 G5 Healthcare Edition Notebook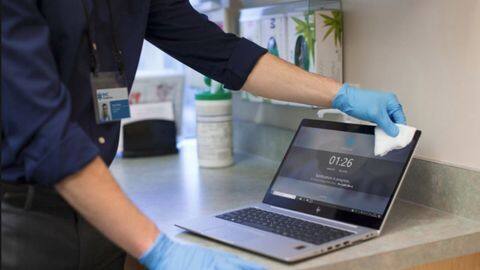 These laptops address the issues of health care-associated infections which, according to market researcher Protenus, result in 1.7 million afflictions annually in the US and about 99,000 deaths.
These notebooks are built using special coatings and materials that resist deterioration from germicidal wipes, while the HP Easy Clean software disables the keyboard and display to avoid accidental inputs while cleaning the laptop.
Details
Industry standard security for protecting patients' data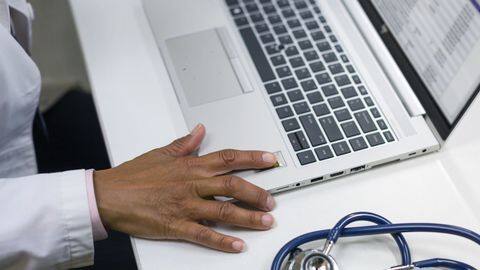 HP said, "In 2016, over 16 million health care records were exposed or stolen, with the average cost of data breach per lost or stolen record estimated to be $355 in the US"
Hence to tackle this issue of data theft, the laptop comes with a physically isolated security controller which is also crypto-secured so as to reduce the risk of malware attacks.
Designed for doctors
Custom built for security and privacy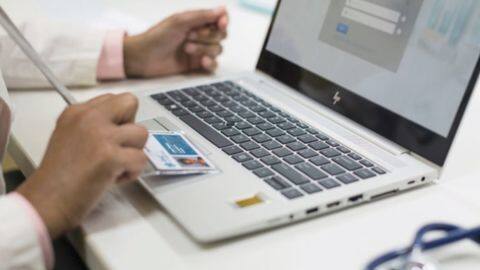 This notebook integrates RFID and biometrics for single sign-on authentication, which means doctors/clinicians can sign in by tapping their work badges on the touchpad.
The laptop also offers fingerprint identification along with the clickpad calibrated for touch even through surgical gloves.
As another custom feature, the HP Sure View Gen4 software offers screen privacy so that onlookers cannot see the display from the side.
Availability
Coming this summer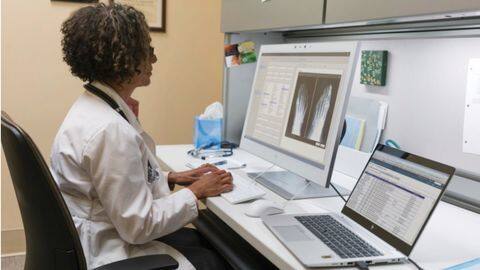 The HP EliteBook 840 G5 Healthcare Edition Notebook is slated for release in May while the HP EliteOne 800 G4 23.8 Healthcare Edition All-in-One and the display are expected in June.
The HP EliteOne 800 G4 23.8 Healthcare Edition All-in-One desktop also offers customs specs like the notebook along with some desktop additions for connectivity and an added webcam privacy feature.