HP launches world's first detachable Chromebook for $600
Science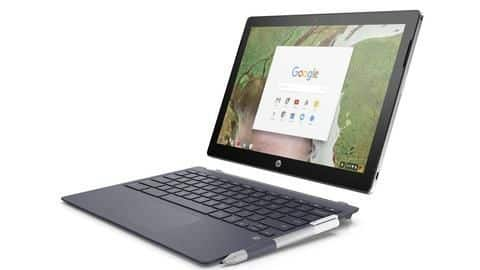 HP has launched its Chromebook x2 claiming it to be the "world's first detachable Chromebook."
This essentially makes the device a standalone tablet with a keyboard dock and stylus support.
Starting from $599.99 (Rs. 39,000), the device comes bundled with a full-size keyboard (with a trackpad and stereo speakers) and the HP Active Pen.
It will start selling in the US from June 10.
Specs
Chromebook x2 features a 12.3-inch display, 10.5-hour battery life
The HP Chromebook x2 features a 12.3-inch Quad-HD display, 4GB/8GB of RAM, 32GB of inbuilt storage (expandable up to 256GB via microSD card), 13MP rear camera, and 5MP front camera.
It runs the Chrome OS with support for Android apps and is powered by an Intel Core m3 processor.
The Chromebook has an estimated battery life of 10.5 hours.
"The Chromebook x2 hits a trifecta for customers, combining the productivity of the Chrome OS and power of the world's most-used app platform into a versatile form factor ideal for experiencing all that Google has to offer," said Kevin Frost, VP, Consumer Personal Systems, HP.
Competition
Chromebook x2 is the second tablet running Chrome OS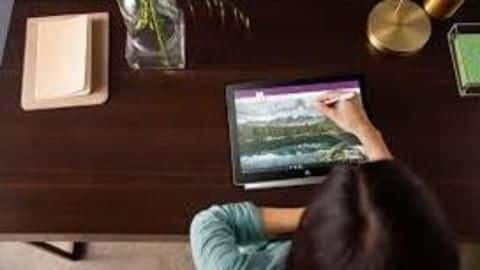 This is the second tablet running Chrome OS after Acer's Chromebook Tab 10.
The high-end device will compete with the iPad Pro. The upside is that it is cheaper than the iPad Pro which will cost $1,067 for the 12.9-inch model with a keyboard and stylus.
The downside is that Chrome OS is still very much a desktop system and not designed for touchscreens.
Information
Also get 100GB of free Google Cloud storage
The Chromebook x2 includes two USB Type-C ports, a microSD card slot, and a headphone jack. HP is also bundling the device with 100GB of free Google Cloud storage for up to two years. It should be noted that generally, Chromebooks cost around $300.