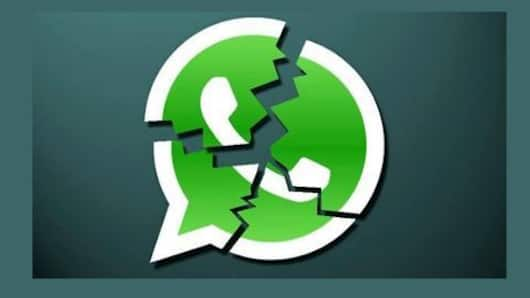 WhatsApp bug makes timestamp of messages illegible
Users across the world are reporting a rather strange WhatsApp bug which is messing up the timestamps of messages and Status uploads.
Instead of 'Today' users are seeing '84oday' as the timestamp in chats and under Status, and instead of 'Yesterday,' '89esterday' is being shown.
The bug is affecting only the latest beta version 2.18.109 of the app on Android.
Bug is only affecting messages exchanged over an hour ago
Notably, the bug is only affecting the timestamp of messages exchanged more than 60 minutes ago. The timestamp for messages and Status uploads which have been put up less than an hour ago is appearing correctly.
Here's why 'Today' and 'Yesterday' appear cryptic
After the issue was complained about on social media, Twitter user Federico Sabbioni rightly pointed out the reason those digits are being added before the words 'today' and 'yesterday.'
Their first letter, that is T and Y, is being replaced by their ASCII codes. The ASCII code for T is 84 and for Y is 89.
Love Tech news?
Stay updated with the latest happenings.
Yes, notify Me
WhatsApp is yet to address the issue
The cause of the bug is still unclear. However, since it has affected a beta version of the app, it is expected that the company will roll out a fix before an update is officially launched.
Users can report the WhatsApp bug to the company's support e-mail ID or Twitter handle. They can also be reported under Facebook's Whitehat Vulnerability Reward Program.
What is beta version?
Asked 2018-04-14 07:25:10 by Lakshmi Aparna
Answered by NewsBytes
Beta version means the product has not seen it's full release yet. The beta release has experimental features that have not been sufficiently tested to ensure that they are bug free. The community gets to try out the software and of they discover a problem, they report it.