Science
4G services at Haryana's doorstep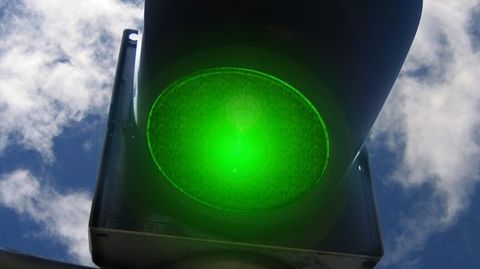 After Punjab, Andhra Pradesh, Telangana and Tamil Nadu, Airtel launched its 4G plan in Haryana. Hisar is the fourth city in Haryana to get 4G connectivity.
Airtel will also be partnering with Samsung 4G devices to provide a faster browsing experience.
Airtel's existing customers can now avail a complimentary upgrade to Airtel 4G SIM, getting 4G data at 3G prices.
In context:
Airtel on a 4G expansion spree
10 Apr 2012

Bharti Airtel launches 4G services in Kolkata
On 10 April 2012, Bharti Airtel became the forerunner in launching the broadband wireless access (BWA) services based on 4G technology in the country.
This high speed service was ushered in by the Telecom minister Kapil Sibal in Kolkata.
Compared to 3G, 4G is expected to be 5 times faster. It would offer services such as video conferencing and high-definition mobile TV.
24 Jun 2013

Airtel lowers 4G data tariff
In a move to lure more customers, Bharti Airtel lowered its 4G tariff for its customers in Bangalore, Kolkata, Pune and Chandigarh.
The revised plans now make Airtel's 4G plans cheaper than its 3G data plans.
The plans start at Rs 450 offering 2GB of 4G data.
With these concessions, Airtel is aiming to challenge Reliance Jio's much awaited launch of 4G services.
Love Tech news?


Stay updated with the latest happenings.
14 Feb 2014

India's first 4G on mobile launched
Bharti Airtel in partnership with Apple announced the launch of "India's first 4G on mobile" services in Bangalore.
This service will be available on phones that support the 2300 MHz TD-LTE band, mainly iPhone 5C and 5S.
While the data browsing will be on 4G networks, voice calls will be routed to 2G/ 3G networks with the Circuit Switched Fall Back technology.
Long way for 4G to gain ground

Since September 2012 till 2014, Airtel had only managed to garner 3,180 subscribers for its broadband 4G plan. A Facebook survey in 2015 revealed that only 13% Indian subscribers use 3G/4G plans.
7 May 2015

Airtel 4G gets Telecom department's approval
Indian operator Bharti Airtel has received authorization to launch its 4G services in 11 more cities and the ones that are very next on the list are Delhi and Mumbai
India's Department of Telecommunications spokesperson confirmed that Airtel's testing had been completed and approved in Delhi, Mumbai and a few southern cities.
Currently, Airtel 4G mobile services are available in 19 cities.
22 Jun 2015

4G services at Haryana's doorstep
Love Tech news?


Stay updated with the latest happenings.
Other big fish in the 4G sea

Reliance 4G is only available in Jamnagar. It aims to reach the rest of India by 2015. Aircel has already entered the Assam, Andhra Pradesh, Odisha and Bihar 4G market.