Alexa gets Cleartrip integration, Amazon Echo can now search flights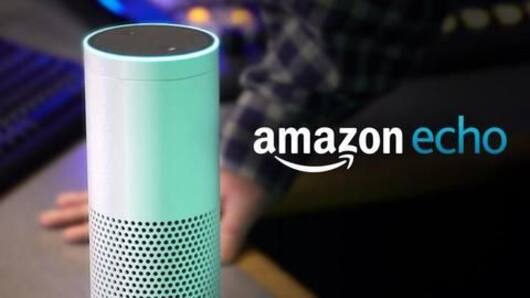 Amazon's Alexa has found another use-case with the integration of Cleartrip - an online travel company.
With this integration, Echo (Amazon's smart speaker) users will now be able to search flights when planning a holiday, just by using voice-based commands.
To begin with, you will be able to find (and not book) the flights between two places. Payment requires two-factor authentication, and hence the challenge.
In context
Amazon's Alexa gets Cleartrip integration
Cleartrip aims to understand how users interact with smart speakers
"With voice as a paradigm, we were not looking to figure out how do you make revenue here, but more from the perspective of, this is an interesting paradigm that users will be trying," said Suman De, Product Head - Local and Platforms at Cleartrip.
Paradigm shift
From computer search to voice-based search
Using voice to find the cheapest flight is highly convenient for the end-user, but an uphill task for the developers.
"With the computer, you can control where the user is searching but with voice that control is not there. The user can say anything, so the way you respond is very different. It becomes important to crack the model error handling, understanding what the user is saying," said De.
Love Tech news?
Stay updated with the latest happenings.
Notify Me
Voiced-based search
Use of technology is simple. Its implementation, endlessly complicated
"What we've launched is very basic, but just for the skill we had to add some 15,000 utterances, the 15,000 different ways a user can ask Cleartrip to search for a flight," said De.
"It doesn't matter if you say find flights, or search for flights, it's all taken care of. That has been one of the big learnings and challenges," he added.
Alexa first
Cleartrip will integrate with Google Home speakers also
Cleartrip has integrated with Alexa first, given Echo speakers have been in the market for long. Further, the travel company says Amazon's developers were available to work on this development.
"We will be looking at Google Home, but it's kind of another platform. At a very fundamental level, they're similar, the architecture is similar, but how you implement is is very different," said De.
Shades of India
Growth of smart speakers is dependent on language support
There is enough potential for voice to become the next platform. However, in India, adoption of accent and language remains a fundamental problem.
"Both Alexa and [Google] Assistant can understand Indian English, but it's not the most commonly used language," De said.
"They have to start incorporating regional languages. In terms of the use cases itself, that's kind of an unexplored area," he quipped.