700km-long Hyperloop transportation system proposed to connect Anantapur-Amaravati-Vijayawada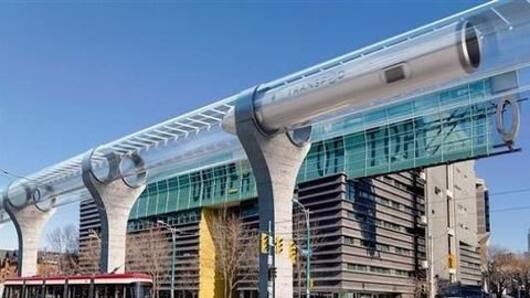 US-based Hyperloop Transportation Technologies has proposed to set up a Hyperloop transportation system in Andhra Pradesh, which is an emerging form of an ultra-high-speed ground transportation system.
In a pre-feasibility study presented to officials from the Andhra Pradesh Capital Region Development Authority (APCRDA), it was noted that public transit system will connect Anantapur, Amaravati, Vijayawada, and Visakhapatnam as part of its 700-800km-long integrated route.
In context
Hyperloop transportation system proposed in Andhra Pradesh
Details
The project will be implemented in three phases
In Phase I and II, Amaravati and Vijayawada will get a commercial Hyperloop transportation system.
Initially, phase I will also see a 5-10km straight stretch built in either Amaravati or Vijayawada to showcase the system to the stakeholders and the general public.
In Phase III, the Hyperloop System will cover either the northern or southern section of the vision corridor connecting the entire route.
The pre-feasibility study provides high-level overview of Hyperloop system
Hyperloop Transportation Technologies has also proposed setting up of a manufacturing plant that will indigenously build several aspects of the public transit project like the tube, the capsule, the track, and 3D printing. Notably, phase II and III can be implemented simultaneously.
Love Tech news?
Stay updated with the latest happenings.
Notify Me
Growth
A sustainable high-quality robust mass transportation system
A Hyperloop Transportation Technologies official said, "By undertaking this project, Andhra Pradesh and India would signal their desire to create a globally competitive region fuelled by ultra-high-speed mobility that is environment positive, energy efficient and sustainable."
Ajay Jain, Principal Secretary, Energy Infrastructure and Investment, highlighted that the proposed capital city of Amaravati would eventually house 3.5 million people and create 1.5 million jobs.