Apple's coding curriculum to be taught to deaf, blind students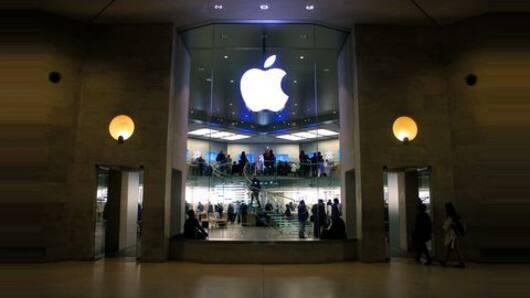 Apple's is expanding its "Everyone Can Code" initiative to schools with children who are deaf, blind and have other assistive needs.
The initiative aims to teach young students coding through Apple's Swift Playgrounds iPad app.
Under this collaboration, educators from eight schools across California, Massachusetts, Texas, Florida, Illinois, and New York will begin incorporating Everyone Can Code into their classroom curriculum from this fall.
In context
Apple's expands its Everyone Can Code initiative
What is Swift Playgrounds iPad app?
The Swift Playgrounds app is a fun and intuitive way to teach kids Apple's Swift programming language. Users need to learn real code to solve puzzles and control characters in the app. It also teaches children how they can develop their first iOS app.
Teaching Students
Ensuring that Everyone Can Code is accessible to all
To the blind and visually impaired, the curriculum will be taught via VoiceOver, Apple's gesture-based screen-reading technology. It describes "nearly everything happening on your screen" without the need to actually see it.
The hearing impaired can use FaceTime, the Type to Siri feature, closed captions, LED Flash for Alerts, Mono Audio, and Made for iPhone hearing aids to fully interact with the program.
Love Tech news?
Stay updated with the latest happenings.
Notify Me
Training Teachers
Apple to also train teachers regarding its coding curriculum
Further, students with physical motor limitations can learn how to code through Apple's built-in Switch Control, which allows users to control what is on their screen via switches, joysticks and other adaptive devices.
The tech giant is also building a "Center of Excellence" in collaboration with Chicago schools for training teachers on the Everyone Can Code curriculum.
The initiative will be expanded to more disabled-friendly schools
Apple CEO Tim Cook said, "We created Everyone Can Code because we believe all students deserve an opportunity to learn the language of technology. We hope to bring Everyone Can Code to even more schools around the world serving students with disabilities."
The announcement comes on Global Accessibility Awareness Day
Apple will hold accessibility-related events at several of its corporate locations (Cupertino, Austin, Cork, London) and its retail stores through the rest of the month. The company has held over 10,000 accessibility sessions globally since 2017.