Sushant Singh Rajput bets on emerging tech, launches Innsaei Ventures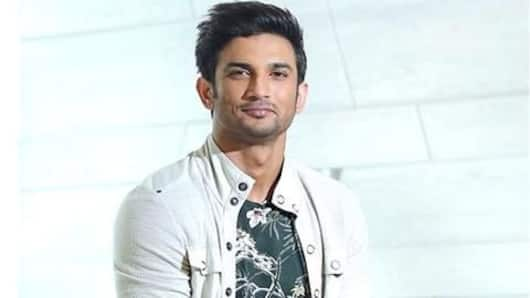 32-year-old Bollywood actor Sushant Singh Rajput becomes an entrepreneur by launching Innsaei Ventures with co-founder Varun Mathur.
The debut business venture will operate in diverse verticals like content and communication, education and learning, health and holistic wellness, and business incubation using emerging technologies like artificial intelligence (AI), virtual reality (VR), 3D printing, machine learning (ML), and augmented reality (AR).
In context
Actor Sushant Singh Rajput makes entrepreneurial debut
Details
Upcoming projects include full-length VR films
Innsaei Ventures will invest Rs. 300 crore in new projects in the next four years. This will include full-length VR films that Rajput hopes will be "disruptors".
The first feature film as part of the venture is in pre-production and will most likely release in 2019.
"We will deploy Rs. 20 crore in the venture and Rs. 50 crore for business incubation," said Mathur.
Emerging Tech
Innsaei is an Icelandic word for intuition
Rajput said, "Emerging technologies are disrupting socio-cultural and economic structures at an exponential pace and this will impact key areas like education, employment, entertainment & health."
He added, "This is the right time to collaborate and to create innovative solutions that will, at a larger scale, allow for people to be better prepared for these disruptions."
Love Tech news?
Stay updated with the latest happenings.
Notify Me
Maximizing the potential of technological innovations
"It is a unique combination of strong intellectual property and emerging technologies that will allow us to maximize the potential of technological innovation. We want to be the catalyst in building the ecosystem powered by emerging technologies for the future," Mathur said.