Science
No ban on WhatsApp, says Supreme Court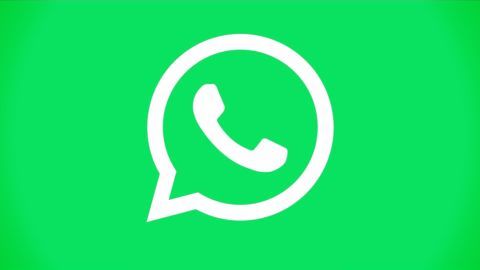 The Supreme Court dismissed Sudhir Yadav's petition that sought a ban on WhatsApp and similar apps, which use 256-bit encryption, as they give terrorists non-interceptable modes of communication.
The apex court found no merit in the plea and indicated that the government is taking care of the national security.
Yadav was asked to approach appropriate authorities regarding the grievances brought up in his petition.
In context:
Petition to ban WhatsApp dismissed
05 Apr 2016

WhatsApp rolls-out end-to-end encryption
WhatsApp had enabled the end-to-end encryption within the app and made all user data and communication via WhatsApp inaccessible to anyone.
End-to-end encryption is a method, which ensures that only the sender and the receiver of a message, photo, or video can access it.
Cyber-criminals, hackers, Internet service providers, telecoms, governments, and even WhatsApp cannot access or read the communications.
Encryption

WhatsApp makes accessing user data difficult
WhatsApp opened the end-to-end encryption in the wake of Apple's fight with the FBI in the San Bernardino case.
Apple was asked to crack into the shooter's iPhone that sparked a debate over users' data privacy.
WhatsApp's encryption made it impossible for law enforcers to access user data as it required decryption keys submitted by the user, without which even WhatsApp can't access data.
Love Tech news?


Stay updated with the latest happenings.
Decrypting WhatsApp messages

With WhatsApp's 256-bit encryption, decrypting messages wouldn't be easy without decryption keys. To decrypt any message, one would require a whopping high combinations of keys, which might even be impossible for super computers.
Indian Regulations

Is WhatsApp illegal in India?
WhatsApp's 256-bit encryption was also reported to be probably illegal in India as the IT regulations allowed encryption not more than 40-bit without the government's permission.
But, WhatsApp isn't an Internet Service Provider; technically it wouldn't require a DoT license to provide services in India.
It wasn't clear whether DoT's encryption rules applied to WhatsApp, but if the government wanted, it could ban WhatsApp.
04 May 2016

RTI activist files petition to ban WhatsApp
Sudhir Yadav, a Gurgaon-based RTI activist, filed a petition seeking a complete ban on WhatsApp in the Supreme Court.
Yadav stated in his petition that WhatsApp should be prohibited as all communication on the platform was encrypted.
He added that terrorists could safely communicate via WhatsApp and make plans, and the intelligence agencies wouldn't be able to crack into them and take necessary measures.
23 Jun 2016

Supreme Court to hear petition
It was announced that the Supreme Court would hear on 29 Jun'16 the petition filed by Sudhir Yadav to ban WhatsApp.
Yadav stated that after WhatsApp, other messaging applications like Secure Chat, Hike, Viber, etc. started using encryption, which was a threat to the nation.
Yadav wrote to the Communications IT Ministry and the Telecom Regulatory Authority of India but received no response.
Love Tech news?


Stay updated with the latest happenings.
30 Jun 2016

No ban on WhatsApp, says Supreme Court
23 Feb 2017

PIL seeks regulation of Facebook and WhatsApp calls
The Delhi High Court on Thursday issued a notice to the concerned ministries of the Delhi Government regarding a PIL which sought regulations on voice calls offered by Facebook and WhatsApp.
The PIL seeks to bring apps providing telephone services under the regulatory framework like other telecom and internet service providers.
The petitioner described unregulated operations of Facebook and WhatsApp as a "national-security threat."
05 Apr 2017

SC refers WhatsApp privacy row to constitutional bench
A bench of Chief Justice J S Khehar and Justice D Y Chandrachud of the SC has referred the WhatsApp privacy row to a constitutional bench.
The issue was related to the commercial use of personal information of users of WhatsApp and other social media websites.
The Delhi HC had earlier asked WhatsApp to not share user information with Facebook until 25 September.