Amazon Echo recorded private conversation, sent it to random contact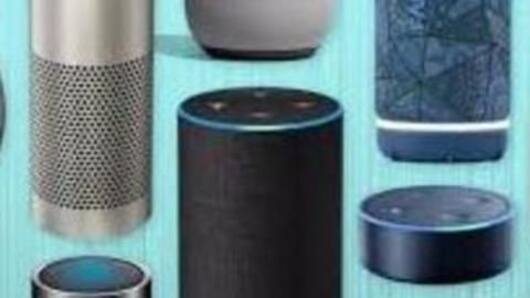 Danielle, an Amazon Echo user from Portland, Oregon, has experienced something strange and rather concerning with her digital home assistant.
Two weeks ago, her Amazon Echo recorded a conversation she was having with her husband and without their consent, sent that audio file to one of her husband's employees in Seattle.
Yes, privacy is a myth and an impending robocalypse is unavoidable.
In context
Alexa might have committed the ultimate tech crime
Shocking Discovery
An alarming (wake up) call
She was made aware of the situation when the recipient from Seattle called her to say "unplug your Alexa devices right now. You're being hacked," Danielle told news agencies.
The audio clip recorded the couple talking about hardwood floors.
Of course, Danielle immediately turned off the multiple Echo smart speakers she has at her home. "I felt invaded. A total privacy invasion," she said.
No Hack or Bug
Here's what Amazon claims could have happened
The couple said something like "Alexa" due to which the Echo woke up and started listening in. Then, it somehow heard a "send message" request.
"At which point, Alexa said out loud 'To whom?' The background conversation was interpreted as a name in the customer's contact list. Alexa then asked out loud, '[contact name], right?' and interpreted the background conversation as 'right', Amazon said.
Sounds untrue to me, atleast!
Love Tech news?
Stay updated with the latest happenings.
Notify Me
Improbable Much?
An unlikely series of events
So Amazon basically wants us to believe that Echo misheard an entire conversation and mistakenly recorded a voice message through Alexa's always-listening microphones. Not so smart for a smart speaker, eh?
When Danielle contacted Amazon and spoke to an Alexa engineer, he confirmed the error and apologized multiple times.
A company spokesperson called it "an extremely rare occurrence."
Amazon's explanation raises so many questions
Was the device's volume so low that the couple could not hear Alexa even once? Notably, when Alexa is active, Echo's colored rings light up. Further, Echo only confirms contact names if there are multiple people with the same or similar-sounding names in the list.
Privacy Concerns
Amazon maintains this was a malfunction, Alexa not always listening
Amazon has time and again ensured that Alexa only listens/records after being triggered on by the wake word "Alexa".
But the company has filed patent applications that hint on the possibility of smart speakers always listening in "passive state."
They look for trigger words (love, like, hate, buy) to gauge your interests, which the company uses for target advertising.