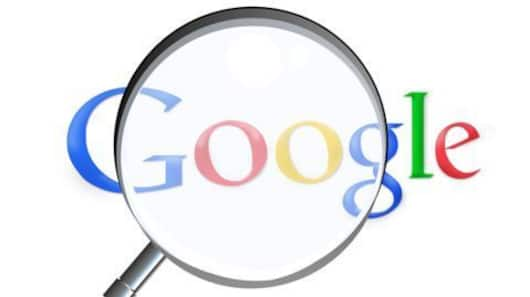 Google's quest to improve India
Google has introduced several projects and services over the last six months with the goal of improving the average Indian's experience on the internet.
The updates, although very small, come every few weeks and is fine-tuned to the Indian's needs.
They have introduced several features in search results, education, and entertainment, in both English and Hindi, to cater to the needs of every Indian.
Healthcare, Cricket and more in Hindi
Google has updated its search engine to support Hindi.
It also provides Indians with a real-time update and commentary system during the T20 tournament, knowing fully well about the cricket craze in India.
It has extended the same proficiency to healthcare and collaborated with Apollo hospitals and the like to provide up-to-date medical information, a service previously enjoyed only by the US and Brazil.
Google in Hindi
Acknowledging the fact that Indians switch between English and Hindi based on context, Google modified their search functionality accordingly in their search engine update. According to Google, one can ask questions like "Dhoni ka janam din kab hai?" and expect the correct results.
Love Tech news?
Stay updated with the latest happenings.
Yes, notify Me
Bollywood, YouTube, Music in the Indian context
Google updated their search engine to provide context-sensitive search results in India, providing Bollywood trivia, cinema history and movie-centric information cards based on the user's location.
It introduced YouTube Offline so that Indians could access their favourite content regardless of erratic internet connections.
Reportedly, it will also update its Play Music app so that Indians can subscribe to their favourite artists at affordable rates.
Free Wi-Fi and education across India
Google has been striving to bring education and internet access to Indians who are deprived of the same.
They have already set up free Wi-Fi at 19 railway stations across India giving 1.5 million Indians access to high speed internet.
Google has also partnered with the HRD Ministry's NPTEL project, in conjunction with IITs, to provide online courses and lectures to the Indian public.
Google and NPTEL
The Ministry of Human Resource Development, in collaboration with seven IITs and IISC Bangalore, started the National Programme on Technology Enhanced Education (NPTEL) using an open-source online courses platform by Google called Course Builder. It now offers 47 free online courses.
Google announces India cloud region, Allo in Hindi
Expanding its initiatives for India specific users, Google announced creation of the Mumbai Cloud region that would go live in 2017.
The move will help make Google Cloud platform services faster in India.
In addition, Google also announced that its Allo AI would soon be made available in Hindi for Indian users.
Now book Uber, Ola on Google search
Google announced that users could now book Ola and Uber cabs using Google search.
The user can type the query regarding the destination and Google will provide cabs with Ola and Uber taxis, their availability and the estimated fare; however, the links will redirect to the application on the users device.
If a user doesn't have Uber/Ola installed, Google provides a download link.
Google to give digital training to Indian SMEs
In an event organized by Google CEO Sundar Pichai and attended by IT Minister Ravi Shankar Prasad, the company announced the launch of training initiatives for Indian SMEs.
The DigitalUnlocked programme will be run in association with FICCI, and will provide digital training to SMEs in India.
Pichai stressed on the need to improve digital connectivity among the smaller business segments in India.
Google wins first city Wi-Fi deal for Pune
Google won its first city Wi-Fi deal from the Pune Smart City Development Corporation (PSCSCL), a special purpose vehicle for the smart city mission.
The deal is in collaboration with companies like IBM, Larsen and Toubro (L&T) and RailTel.
The contract, valued at Rs. 150 crore includes capital expenditure, operating expenditure and revenue sharing elements.