Portronics mBell: A smart video doorbell with IR night vision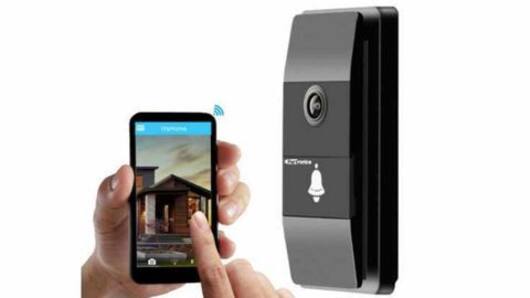 Homegrown electronics manufacturer Portronics has launched mBell, a smart security video doorbell in India.
The mBell by Portronics comes with special security features including infrared night vision and motion detection sensor.
Priced at Rs. 10,999, the Portronics mBell is available at all major online and retail stores across the country.
Here's more about specifications and features of mBell.
In context
Portronics launches mBell, a smart video doorbell
Features
mBell offers a wide angle view, motion-detection sensor, night vision
The mBell comes with inbuilt infrared night vision for streaming under low-light conditions and is equipped with a motion-detection sensor as well.
The doorbell also offers a 180-degree horizontal view and a vertical view span of over 100-degree via WeHome app, available for both iOS and Android.
Moreover, you can also remotely wake up mBell if it is connected to your home Wi-Fi network.
Specifications
Wi-Fi connectivity, rechargeable 4,000mAh battery, 720p video streaming
mBell can connect to a 2.4GHz Wi-Fi network and streams video at 720p HD quality. Moreover, you will also be able to speak to the person via your smartphone.
Rated IP67, the device gets a USB charging port, On/Off Button, Reset Button, and an Alarm button.
mBell is fueled by a 4000mAh rechargeable battery that is claimed to last for up to 3-4 months.