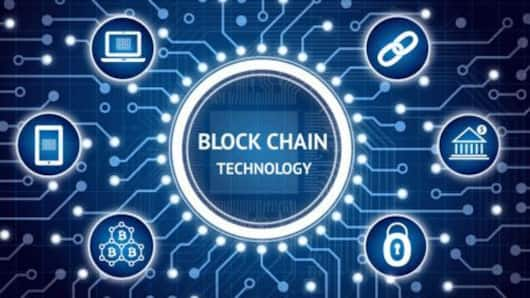 0xΩ: A new religion based on blockchain technology
Organized religion, as we know it, is highly centralized and followers can rarely influence a religion's core beliefs.
The result is stagnation and dogma, as can be seen in the inability of age-old religious beliefs to keep up with the fast-changing material, cultural realities of modern life.
However, 0xΩ, a 'religion' founded on the Ethereum blockchain, might change this fundamental, undemocratic structure of religion.
First off, what is a blockchain?
For those unaware, blockchain is a secure, decentralized, publicly-held "digital ledger" of continuously growing records called 'blocks' that everyone on the network can see. Information on blocks cannot be erased retroactively, and recording new information requires consensus of all computers on the network.
The idea is to let followers create consensus via blockchain
0xΩ ("Zero ex Omega"? "Zero times Omega"?) was launched, rather founded in mid-May by self-proclaimed atheist Matt Liston, the former CEO of blockchain-based market prediction platform, Augur.
After a rather contentious departure from Augur, it seems that Liston focused his energies on democratizing faith by creating a religion based on blockchain technology that, in a decentralized manner, helps users create consensus.
Love Tech news?
Stay updated with the latest happenings.
Yes, notify Me
The holy book of the 0xΩ religion
At the launch event on May 19 at the New Museum, New York City, Matt Liston handed out 40 copies of 0xΩ's "flame paper", the closest thing the blockchain-based religion has to a holy book. The "flame paper" outlines the religious governance model of 0xΩ.
0xΩ's governance structure resembles that of publicly traded companies
The structure of 0xΩ is in part similar to governance models employed by publicly traded companies wherein stockholders can update by-laws and appoint leaders through proxy votes.
This will allow followers to identify, approve and evolve their own sacred texts via a smart contract, blockchain-enabled code that gives users the assurance they're all viewing the same data without a middleman to verify the content.
The blockchain framework will allow belief sets to evolve quickly
"It's a religious framework that could allow for belief sets to update much more quickly and also to democratize the relationship between membership and convergence on what everyone believes in this religion," said Liston, as he introduced the world to 0xΩ.
Liston's blockchain-based model will also allow collective patronage
Additionally, 0xΩ is also inspired by religious traditions like that of art patronage.
Using blockchain technology, followers of 0xΩ can commission and fund religious artwork, and sanction the construction of religious structures by collectively contributing cryptocurrency to a distributed autonomous organization (DAO) that is programmed to dispense resources when certain criteria are met.
The implications of this, however, aren't limited to 0xΩ.
The blockchain-based model can be used to modify existing religions
"The idea is you can take an existing religion, say Judaism, and you could place the scripture in a blockchain," explained Liston. Doing so would allow the followers of that religion to change its core beliefs, as well as sanction religious artifacts/structures via consensus.
The lasting effect of Liston's approach remains to be seen
Although "democratizing religion" isn't exactly a new idea, Liston's approach to it is certainly a novel one, and its implications and effects on the structures of extant religions remains to be seen.
Meanwhile, it's likely that 0xΩ will see an increase in followers in the coming weeks as the online community catches on to one of the most unusual uses of blockchain technology ever.