Stanford researchers have trained an AI bot to make memes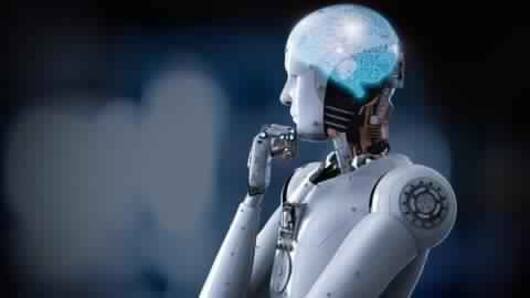 If you thought artificial intelligence was just restricted to cancer research, analyzing supernovae, and the like, you're quite mistaken.
Recently, two researchers from Stanford university trained an AI engine to create its own memes, and found the results to be quite dank/funny.
What's more, the researchers also wrote a white paper titled 'Dank Learning: Generating Memes Using Deep Learning', thus introducing a novel meme-generating method.
In context
The AI that makes 'dank' memes
The students used an image-captioning neural network for meme making
The artificial intelligence system used by the two students is an image-captioning neural network, pretty much like MIT's murderous Norman in terms of technology. The AI bounces an idea between different learning layers, till it finds something similar to what it's been trained on.
Training
How the image-captioning neural network was trained
The AI was made by two Stanford students - Abel L. Peirson and E. Meltem Tolunay from the Physics and Electrical Engineering departments, respectively.
The duo fed their image-captioning neural network with over 400,000 memes, to train it.
The memes used were "advice animal" style memes where an image of a specific character (e.g. Morpheus from the Matrix) is overlaid with a funny caption.
Love Tech news?
Stay updated with the latest happenings.
Notify Me
The AI was trained to generate funny captions for images
"In this paper, we specifically refer to meme generation as the task of generating a humorous caption in a manner that is relevant to the initially provided image, which can be a meme template or otherwise," explained the researchers.
Testing
Were the memes dank enough? Well, people thought so
Apparently, generating memes wasn't enough.
The two researchers then had to test the, umm...'dankocity', of the AI-generated memes i.e. they had to have humans review the memes to determine whether they were funny, and whether they were indiscernible from human-made memes.
Testers were able to identify the AI-generated memes with 70% accuracy.
However, both human-made memes, and AI-made memes scored the same on hilarity.
The findings of the tests
"The average meme produced [by the AI] is difficult to differentiate from a real meme and both variants scored close to the same hilarity rating as real memes, although this is a fairly subjective metric," concluded Peirson and Tolunay. Most asked questions
Why has digital marketing become so important now?
Why has digital marketing become so important now?
Asked on 15-06-2018 by Gopal krishan Bahel
Answered by NewsBytes
One of the main reasons why digital marketing has become so important is that it facilitates result driven interaction with the target audience. Also, in digital marketing, the conversion rates are high and return on investments is better. It further helps you build a trust for your brand and opens growth options, especially for small businesses.