Science
Pokemon GO faces calls for introduction of 'no-go' areas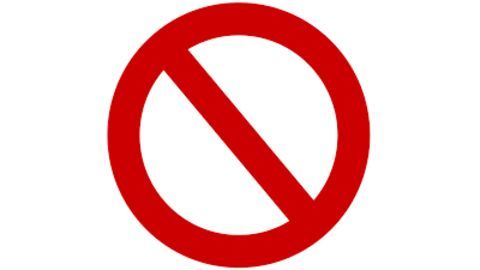 An influx of Pokémon trainers was reported flooding the 9/11 Memorial, the US Holocaust Museum, and Arlington National Cemetery, churches and hospitals.
The museum asked its visitors to be "respectful of its role as a memorial," and the cemetery barred its guests from playing.
Concerns have been raised by experts to limit the locations as to where the game can be played.
In context:
Niantic's Pokemon GO lets trainers "catch 'em all"
What is 'Augmented Reality'?

Augmented reality is the integration of digital information with the user's environment in real-time, making it interactive and digitally manipulable. It uses computer-generated sensory inputs such as sound, video, graphics or GPS data to give a live direct or indirect view of a real-world environment.
Information

Tracing the history of 'Pokemania'
Pokemon games are based on the Japanese hobby of bug-catching.
The first generation Pokemon games listed 151 creatures, which has now expanded to 720. However, in Pokémon GO, just the initial 151 are available.
The earliest games were 1998 Pokemon Red and Blue, followed by Yellow; and Gold and Silver in 1999 and 2000 respectively. Later came spin-offs, a TV show and other merchandise.
Love Tech news?


Stay updated with the latest happenings.
14 Jul 2016

Understanding Pokemon GO
Pokemon is a 1990s media franchise by Nintendo.
Pokemon GO is a location-based augmented reality mobile game, developed by Niantic. It was initially released in Australia, New Zealand and the US for Android and iOS users in July 2016.
By making use of GPS and camera of compatible devices, it allows players to capture, battle, and train virtual Pokemon appearing throughout the real world.
14 Jul 2016

Pokemon GO becomes the biggest mobile game in US history
Pokemon GO attracted almost 21 million daily active users in the US on Tuesday, breaking previous records of 16 million and 20 million held by Draw Something and Candy Crush respectively, and reached number 1 position on App Store within 24-hours.
It has attracted more users than Twitter and is expected to surpass Snapchat soon.
It is estimated to be grossing $1.6 million everyday.
14 Jul 2016

Pokemon GO faces calls for introduction of 'no-go' areas
Backlash

Religious controversies
A leading Saudi cleric revived a 16-year-old fatwa banning Pokemon games, as it contained un-Islamic images and promoted gambling.
A Russian YouTuber may face 5 years in prison after he recorded himself playing Pokemon Go in a church.
A PIL filed in Gujarat High Court alleges that Pokemon Go hurts religious sentiments of some communities by depicting eggs in places of worship.
Love Tech news?


Stay updated with the latest happenings.
Shayla Wiggins, a nineteen-year old resident of Wyoming, found a corpse, whereas a woman got stuck in a tree while attempting to capture a Pokemon in New Jersey.
In Florida, two teenagers who were playing Pokemon GO while driving, were mistaken to be burglars, and shot at.
Another teenager was shot and killed after his attackers tracked him through the app in Chiquimula, Guatemala.
Threatening national security

France's defense ministry has issued an internal memo enforcing a ban on Pokemon Go in its military bases, to deter staff from unknowingly sharing sensitive data like photos or geographic coordinates. Plane-maker Airbus Group SE and Safran SA have also followed suit.
08 Sep 2016

Pokemon Go updates to be rolled out soon
According to reports, latest updates are expected to add a trade feature, Buddy Pokemon, Generation 2 and a new Tracking System.
The Pokemon Trade feature will allow players to exchange Pokemons with other gamers while "Buddy Pokémon" lets players choose a Pokemon who will appear alongside their avatars.
These updates are expected to arrive this month. However, there has been no official announcement.
08 Sep 2016

Gujarat HC issues notices to Pokemon GO developers
The Gujarat High Court has issued notices to the developers of sensational game Pokemon GO following a PIL that sought to ban the game in India.
The PIL stated that the game was not only hurting religious sentiments but is also a threat to National Security.
The notices were issued to Niantic in San Francisco as well as the Gujarat and Central governments.
04 Oct 2016

Pokémon Go enters university curriculum in UK
Salford University in the United Kingdom will soon introduce "capturing Pokémon" as a part of a degree offered to their students.
According to reports, students of the undergraduate Business Information Technology course will be required to play Pokémon Go.
Salford University lecturer Dr. David Kreps said that "it will get a little more complicated than just catching endless amounts of Rattata."
13 Dec 2016

Jio brings Pokémon Go to India
Pokémon Go creators Niantic have teamed up with Reliance Jio to launch the game in India.
From 14 December, Reliance Digital Stores and select partner premises in India will appear as 'PokéStops' or 'Gyms' in the Pokémon GO game.
Pokémon players will also gain access to an exclusive Pokémon Go Channel on Jio's social messaging app, JioChat.