Science
'Kabali' leaked on Dark Web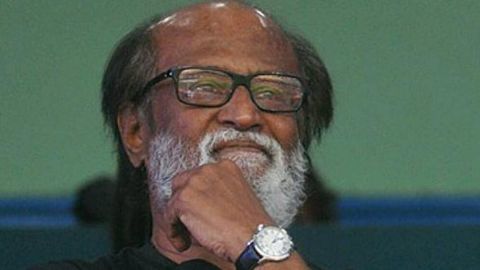 Rajnkanth's much-awaited movie Kabali has reportedly been leaked on Dark Web; days before its release in cinema halls.
There are several links of the film available for download.
Apparently, censor copy has been put up for downloads on several websites.
Earlier, films like Udta Punjab, Sultan and Great Grand Masti were leaked on the internet before they were released.
Dark Web is basically the bunch of websites which hide the IP addresses of the servers running them.
They are a collection of websites which can be accessed publicly but need specific software and authorization to access.
These websites cannot be found using search engines.
Dark Web works through Tor encryption tool which is mostly used to hide the identity of the websites.
Dark Web is generally used by whistle blowers, drug traffickers, fake brands, etc.
Even military has been using Dark Web to keep an eye on the terrorism related activities in the world.
Hackers hide their encryption to be safe from the government.
The commonly found content on Dark Web was child pornography followed by black market.
Love Tech news?


Stay updated with the latest happenings.
Hacking cases

Ashley Madison
In August 2015, a hacker hacked the Ashley Madison website which enables spouses to cheat on their partners. More than 10 GB of data was put on Dark Web. Hackers threatened to upload the data on web if the website was not shut down.
Another hacker sold health care records of 6,550,00 people, stolen from health care units from Atlanta, Georgia and Farmington.
Ransom in return for the hacked files

Hackers who hack important websites blackmail the owners for ransom. They threaten to leak the document if the ransom is not being paid.
19 Jul 2016

'Kabali' leaked on Dark Web
02 Aug 2016

200 million Yahoo accounts up for sale on dark web
Over 200 million Yahoo accounts have been put up for sale on the dark web.
The hacker who posted the material said it was obtained from a Russian group, who also breached Myspace and LinkedIn.
The stolen material is up for sale on TheRealDeal, a dark net website, where it is priced at 3 bitcoins or USD 1824.