Petition to save Microsoft's unannounced foldable Surface smartphone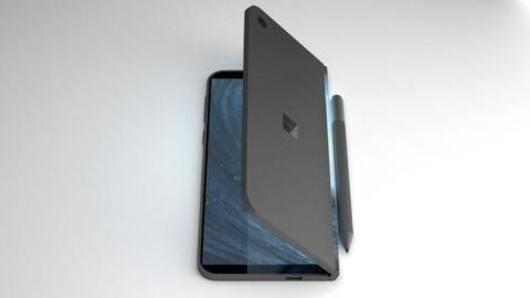 Even though recent reports suggested that Microsoft's much-rumored foldable Surface smartphone, codenamed Andromeda, will be pocket-sized and might release this year itself, a new set of reports now claim that the product is likely to be shelved altogether.
To that end, a petition titled "Show Microsoft the demand for the Surface Phone or Andromeda" has been created by Zachary Hinski on Change.org.
In context
Microsoft fans don't want Andromeda to be scrapped
Fans fight back
It's been a whirlwind week for the quasi-mythical phone
The petition has amassed over 4,000 signatures. Reasons for signing the petition range from the love of the Surface brand to a belief that Andromeda will be a game-changing smartphone to nostalgia for Windows phones.
It is yet to be seen if Microsoft listens to the pleas of its fans.
Andromeda was never officially announced, so technically, it can't be "canceled."
Money is power
If enough people want the phone, Microsoft will act: Petition
The petition description read, "All the fans of windows phone want Microsoft to release the Surface Phone. I'm doing this petition to see how many people would buy this phone if Microsoft would release it. I myself wouldn't mind paying between $799-$999 for this phone if it happened and looked like the pictures that we have seen from those leaks."
Love Tech news?
Stay updated with the latest happenings.
Notify Me
Rooting for a $1,000 foldable phone is being too optimistic
While the petition speculates that the phone would've cost $799-$999, reports suggest that the phone would have been priced at over $1,000 given its innovative size, components, and design. Even Samsung's upcoming foldable smartphone, the Galaxy X, is expected to sell closer to $2,000.
What now?
Not all hope is lost
According to reports, the Surface Phone could still in the future with a form factor of a small foldable PC instead of a smartphone.
Microsoft is primarily rethinking its Andromeda strategy "partially because of scheduling and quality, but more so because there's still no compelling reason for it to come to market with its current iteration of a small, dual-screen mobile device."