Science
Nokia's two Android 7.0 smartphones to hit the markets soon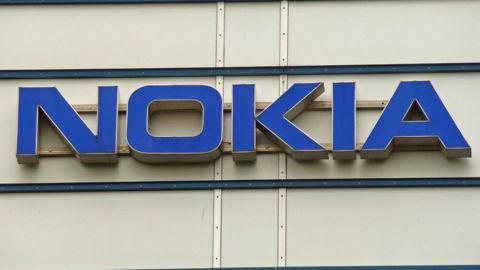 According to reports, Nokia is planning to re-enter the market with two new smartphones powered by Google's latest Android Nougat.
The handsets are expected towards the end of 2016 or in early 2017.
They are in testing stages and will be manufactured by Finland-based HMD global.
They will be water and dust-resistant with an IP68 rating, like Samsung's S7 Edge and S7 Active devices.
In context:
Nokia all set to make a comeback
Android Operating System

Android is a mobile Operating System which was developed by Android Inc. and later bought by Google in 2005. It is based on Linux kernel. Their latest release was Marshmallow 6.0.1 in December 2015 and their latest preview version was Nougat 7.0 in July 2016.
History

Nokia's past in the smartphone market
Before the advent of Apple and Samsung, Nokia was the world's top mobile-maker.
The decision to choose Windows for their smartphones proved disastrous for Nokia.
In 2014, Microsoft acquired Nokia for $7.2 billion. Microsoft wrote-off $7.6 billion last year and cut 7,800 jobs to refocus its phone-efforts.
Microsoft announced the Nokia-Foxconn deal in May 2016, through which Foxconn will manufacture Nokia's android smartphones.
Love Tech news?


Stay updated with the latest happenings.
26 Jul 2016

Nokia's two Android 7.0 smartphones to hit the markets soon
Information

Specifications
The smaller model will sport a 5.2-inch display while the larger one will have a 5.5-inch screen.
Both will have a 2k display-resolution and Android Nougat 7.0.
The smartphones will feature the Qualcomm Snapdragon 820 chipset, instead of the latest processor model Snapdragon 821.
In one of the models, which is expected to be named Nokia P1, a 22.6MP rear camera is rumoured.
Speculations

Rumoured "innovations"
Along with finger-print scanner, the smartphones are expected to feature split-screen modes and enhanced notifications.
According to sources, "the sensors on them may be most sensitive ever and will be based upon Nokia's extensive research on wonder material graphene."
With support from Vulkan API, they plan to feature improved gaming and can bring in "elements of touch and hover interaction", hinting at 3D technology.
Whatsapp's take on the emerging smartphone scenario

The operating systems offered by Google, Apple and Microsoft, which account for 99% sales today, constituted less than 25% of mobiles in 2009. Whatsapp has decided to end its support to BlackBerry and Nokia's Symbian OS phones by the end of 2016.