Fake retail vouchers are being circulated on WhatsApp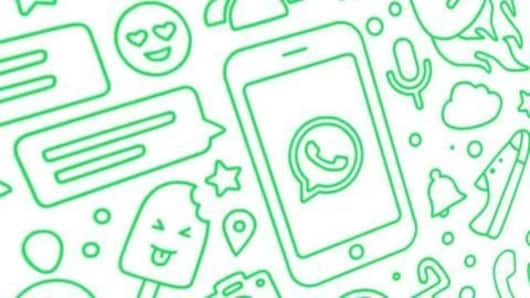 According to reports, several cases of fake retail vouchers being circulated on WhatsApp have surfaced in the last couple of months.
The Maharashtra police have so far dealt with at least three such cases where fake vouchers of popular brands are used to collect personal information of WhatsApp users and then dupe them in phishing scams.
In context
Beware of fake WhatsApp vouchers seeking personal information
Registered cases
Duping WhatsApp users on the pretext of free goodies
In June, a WhatsApp message offered free goodies in the name of supermarket chain D-Mart.
The message read, "D-Mart is giving FREE INR2500 shopping voucher to celebrate its 17th anniversary."
After D-Mart refused to have rolled out any such offer, an FIR was registered under the Information Technology (IT) Act.
An officer said, "We have found that the link originated from servers in Canada."
Scam
Using the name of big companies like Jet Airway, Adidas
In May, another WhatsApp message read, "Jetairways Airline is giving 2 Free Tickets to everyone. To celebrate their 25th anniversary. Click here to get yours (link)."
In February, a WhatsApp message was shared in the name of Adidas: "Adidas is giving away 3000 Free Pair of shoes to celebrate its 93rd anniversary."
These fake links redirected users to websites where personal details were sought.
Love Tech news?
Stay updated with the latest happenings.
Notify Me
Beware
Double check the URL carefully before clicking on it
An officer said, "The accused use this modus operandi for 'credential harvesting'. They get a detailed profile of people on their database, which is then used to target them."
The accused also indulged in "website spoofing" by creating look-alike websites of popular brands.
"There is a small change in the web address of the links, which a normal person will not notice," he added.