Science
Baidu creates composer AI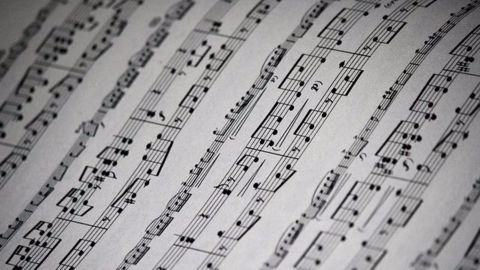 Chinese web services giant Baidu has created an artificial intelligence algorithm that can create music by looking at images.
So far, the AI has composed two melodies, one based on Van Gogh's Starry Night, and the other based on a painting of galloping horses.
The AI composer, still in its experimental phase, is on display at the Ullens Centre for Contemporary Art in Beijing.
In context:
Baidu AI makes music looking at photographs
In 2000, internet pioneer Robin Li founded Baidu, a web search company.
Over the course of 16 years, Baidu diversified its services to include online marketing, an online video platform, maps etc.
It also has a research wing delving into artificial intelligence, machine learning, robotics, human-computer interaction etc.
Baidu earned a revenue of $10.248 billion in the fiscal year 2015.
The story behind Baidu's name

The name Baidu, literally meaning "hundreds of times", was inspired by a 800 year-old poem written during the regime of the Song dynasty. According to the company, their name thus represents a persistent and never ending search for the ideal.
Love Tech news?


Stay updated with the latest happenings.
How?

How does the Baidu AI compose music?
Baidu's AI first scans a given piece of artwork in order to identify the various colours and objects in it and assign moods to the same.
After the identification process, it goes through a database of musical pieces classified according to moods and attributes.
It then picks pieces based on its interpretation of the picture and, through a complex correlation matrix, creates new music.
What is a complex correlation matrix?

According to Roger Decierdo of

Chinese media

company Yibada, "A correlation matrix is a table that shows the varying relationship between the labels and the musical units. By using the matrix, the program [Baidu's AI] is able to create a unique musical piece every time."
28 Jul 2016

Baidu creates composer AI