Science
SwiftKey app faces bug leaking users' search feeds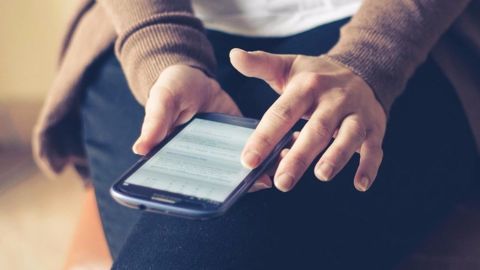 Recently, a whole lot of SwiftKey users faced a bug in the app, where their prediction columns were populated with search words and phrases that another user had searched for.
Most users faced the issue of different languages also cropping up under their predictive text column.
Multiple users of the keyboard app also received suggestions of other user's email addresses and contact info.
In context:
Swiftkey app tackles bug populating suggestive texts
Introduction

SwiftKey: Android and iOS input predictor
SwiftKey is an app that enables the usage of a keyboard that targets words and phrases frequently used by a user and populates them every time the user uses the app.
Founded in 2008, the company got a $17.5 million funding in 2013 from Index Ventures along with Octopus Investments and Accel Partners.
It was acquired by Microsoft for $250 million in February 2016.
31 Jul 2016

SwiftKey app faces bug leaking users' search feeds
Love Tech news?


Stay updated with the latest happenings.
31 Jul 2016

Reddit lights up with with SwiftKey's disgruntled users
Reddit feeds have users populating its threads with comments on how the keyboard app has thrown up search suggestions completely unrelated to what the user has searched for.
One user said he started receiving German suggestions of another user, although he had only used the English (UK) pack.
Another irate user was worried another user might obtain all his search suggestions.
31 Jul 2016

Swiftkey to fix bug leak at the earliest
The company stated that the leak was traced back to its cloud sync service, which they have said is hence suspended.
It also informed its users that the option to sync the keyboard app on to new devices will be disabled.
SwiftKey also stated that the bug would not pose a security threat to its users, and would be fixed at the earliest.
SwiftKey works to update applications

"We are working quickly to resolve this inconvenience. We have turned off the cloud sync service and are updating our applications to remove email address prediction. During this time, it will not be possible to back up your SwiftKey language model," the company said.