Science
Torrentz.eu pulls its shutters down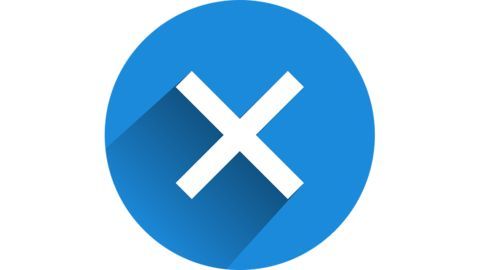 Torrentz.eu, the world's largest torrent search engine, shut down this week without any explanation for the same.
The domain "torrentz.eu" remains active, with a message for its visitors that says, "Torrentz was a free, fast and powerful meta-search engine combining results from dozens of search engines."
Attempts to navigate the website produce another message - "Torrentz will always love you. Farewell."
In context:
Shutdown on Piracy
Torrent File

A torrent file is a

computer

file containing metadata about files and folders to be distributed. A torrent file does not include the content to be distributed, only the information (name, size, folder structure etc.). The extension of a torrent file is usually .torrent.
Background

KickAssTorrents
Commonly abbreviated as KAT, KickAssTorrents provided a list of torrent files and magnet links.
These files and links facilitate peer-to-peer file sharing under the BitTorrent protocol.
KickAssTorrents was founded in July in the year 2008 and closed down on 20th July, 2016, on its domain being seized by the United States Government.
In November 2014, KAT was the most-visited BitTorrent directory globally.
Love Tech news?


Stay updated with the latest happenings.
20 Jul 2016

Alleged owner of KAT arrested
30-year old Artem Vaulin, alleged owner of KickAssTorrents was arrested in Poland, from where the United States has requested his extradition.
The Ukrainian is charged with criminal copyright infringement and money laundering.
Federal agents posed as advertisers, linking them to a bank account associated with KAT.
Apple, too, handed over Vaulin's details after he used KAT Facebook's IP Address for an iTunes transaction.
Charges

Assistant Attorney General Caldwell said, "Vaulin is charged with running today's most visited illegal file-sharing website, responsible for unlawfully distributing well over $1 billion of copyrighted materials."
Introduction

What was Torrentz.eu?
Torrentz.eu was a meta-search engine for BitTorrent, based in Finland and run by an individual known Flippy.
It indexed torrents from various major torrent websites, offering compilations of various trackers per torrent.
Scammers using fake id papers tried to take over the "torrentz.com" domain in November 2008, because of which the domain "torrentz.eu" was formed as a backup.
Oldest Torrent Site

Torrentz.eu was one of the oldest torrent sites, being founded just a few weeks before The Pirate Bay. Initially, torrentz.eu hosted torrent files but swiftly changed itself to the biggest meta-search engine.
Love Tech news?


Stay updated with the latest happenings.
06 Aug 2016

Torrentz.eu pulls its shutters down
Torrentz.eu under scrutiny

Torrentz.eu has been under the scrutiny of the Recording Industry Association of America (RIAA) and Motion Picture Association of America (MPAA), and has also been reported to the United States Government. However, it has been known to comply with the Digital Millennium Copyright Act (DMCA).
22 Aug 2016

India to criminalize viewing torrent websites?
Reports have suggested that the Indian Government would impose a jail term of 3 years and a fine up to 3,00,000 for viewing torrent websites or downloading content from such websites.
Government warnings on such websites say that viewing the content is an "offence under the laws of India, including Sections 63, 63-A, 65 and 65-A of the Copyright Act, 1957".