Science
Mahindra Intertrade and MSTC to start Auto Shredding Joint Venture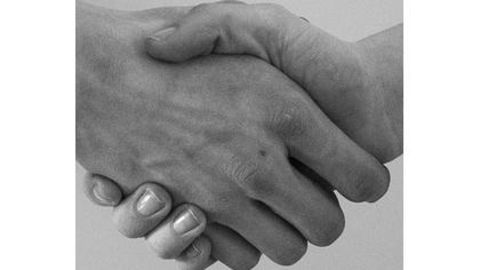 On 9th August, 2016, Mahindra Intertrade and MSTC entered a joint venture agreement to build India's premiere auto shredding and vehicle recycling unit.
The two states short listed for setting up the facility are Gujarat and Maharashtra; operations will commence by early 2018.
This Joint Venture between Mahindra Intertrade and MSTC is expected to contribute to the country's COP21 commitments.
In context:
India's first Auto-Shredding Plant
Mahindra & Mahindra Limited (M&M), headquartered in Mumbai, India, is a multinational automobile manufacturing corporation.
It is an Indian company and is amongst the largest vehicle manufacturers by production. It is also the largest manufacturer of tractors, globally.
It is a part of the Indian conglomerate, Mahindra Group.
Major competitors of Mahindra & Mahindra in India are Maruti Suzuki, Tata Motors, and Ashok Leyland.
Mahindra Intertrade

Mahindra Intertrade is a part of the Mahindra Partners Division of the $17.8 billion Mahindra Group.
Love Tech news?


Stay updated with the latest happenings.
MSTC is a Mini Ratna Category-I PSU, falling under the administrative purview of the Ministry of Steel (MoS), Government of India.
Founded on 9th September, 1964 it is a regulatory body authorizing the export of ferrous scrap.
In 1974, MSTC became a subsidiary of the Steel Authority of India Limited (SAIL); in 1982, de-linking from SAIL, it became an independent part of the MoS.
09 Aug 2016

Mahindra Intertrade and MSTC to start Auto Shredding Joint Venture
Current Scenario

India's Scrap Requirement
Chairman and Managing Director of MSTC BB Singh, said, "India's demand for vehicles stood at 23.34 million in 2015."
Around 5-6 million tonnes of scrap are required by India every year, and at present, the country arranges for the same through imports.
The current import rate of scrap is $200-300 per tonne; India's annual requirement keeps the market range at $1.8 billion.
Positives

Highlights of the Joint Venture
The auto shredding facility is set to be the first-of-its-kind, establishing an automative recycling capability for end of life vehicles (ELVs).
The collection, compaction, transportation, de-pollution, dismantling, shredding, recycling and disposal, will all be done at the facility, according to the MD of Mahindra Intertrade, Sumit Issar.
New steel manufactured from scrap steel will save significant amounts of iron ore, coal, electricity and limestone.
Love Tech news?


Stay updated with the latest happenings.
Sizeable Investment

The investment in setting up the auto shredding plant - expected to have a capacity of 1 lakh tonnes per annum - and its collection centres is about Rs.120 crore.