Science
Google launches its new video calling app 'Duo'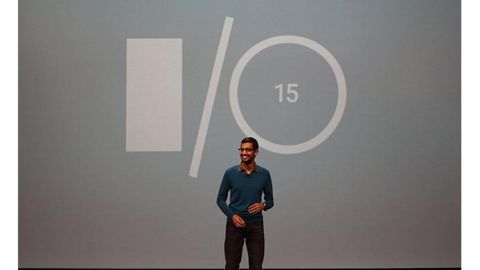 Google has launched a new video-calling app called Duo in order to challenge Skype, Apple's FaceTime and Facebook Messenger's video chat services.
It was announced at a developer conference in May, along with a messaging app called Allo, which is yet to be released.
The app is available for both iOS and Android users and will be rolling out over the next few days.
In context:
Google's new mobile phone apps
Google's 2013 video-calling service 'Hangouts'

Hangouts, Google's messaging and video app, launched in 2013, will continue to exist with a more tightly focused mission and will now be directed more at those with Google accounts, particularly office workers.
17 Aug 2016

Google launches its new video calling app 'Duo'
Love Tech news?


Stay updated with the latest happenings.
Specifications

What makes 'Duo' different from other video chat apps?
Unlike Facetime, Duo has been rolled out on both Android and iOS platforms.
It uses real phone numbers instead of requiring access to online accounts as Facebook Messenger and Skype do.
It has been optimised to work even when mobile connections are poor and all video calls are end-to-end encrypted.
The app's main focus is simplicity and is designed for one-to-one calls only
Novel Feature

The 'Knock-Knock' Feature
In a recent Google survey, one in six US adults indicated that they don't engage in video calls because they feel it is rude.
"Knock-Knock" allows video call recipients to see a live feed of who is calling them before they answer.
According to Google,"Knock Knock" makes video calling more spontaneous and welcoming, helping you connect with the person before you even pick up".
To be launched soon

Other apps on Google's agenda
Google is preparing to unveil a new messaging app called Allo, featuring a robotic assistant that will suggest automated responses to texts, like commenting on pictures with the help of image recognition algorithms.
Earlier this year, they also announced a conversation-based tool, Google Assistant, to control smartphones, smartwatches and other devices and a voice-activated device with a built-in speaker called Google Home.
Apple's Facetime: Released in 2010, available on Apple devices only.
Microsoft's Skype: Released in 2003, works on almost any platform.
Facebook Messenger: Released in 2014, works on smartphones, Web and allows chatting with Facebook friends without requesting phone numbers.
Google's Duo: Released in 2016, available on Android, iOS and allows cross-platform calls through a phone number
Love Tech news?


Stay updated with the latest happenings.
21 Sep 2016

Google rolls out Allo for Android, iOS
Google rolled out is new messaging service Allo for Android and iOS, competing with giants like WhatsApp, Facebook Messenger, Line, iMessage etc.
The application works like other messaging services, enabling users to send pictures, documents and content.
The unique feature is that users can message friends who don't have the Allo app, and they will still receive the message as an SMS.
Google Assistant integrated with Allo

Google's AI platform Google Assistant can be integrated into any conversation to solve queries or simply fact-check your friends. However, it is not available on web, tablets or for desktop versions; a feature that Google plans to roll out soon.
How it works

How does Allo work?
Allo users can send messages to non-Allo iOS users, which they will receive as an SMS along with a link to download the app.
For non-Allo Android users, the messages get delivered as notifications on the phone, which recipients can use to reply without incurring SMS charges.
Message texts can be customized for size, color while images can be doodled upon.