Science
WhatsApp's U-turn unnerving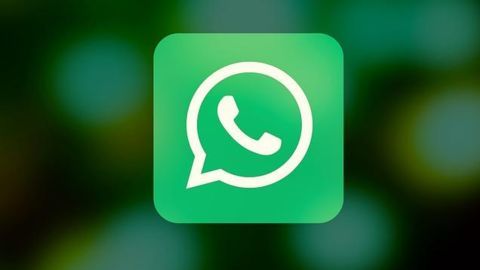 In 2016, WhatsApp made a major announcement which is a prominent diversion from its current privacy policy.
The company would now start sharing phone numbers, device information and analytics data of its 1 billion-plus users with Facebook.
Until now there was little emphasis placed on generating revenue from WhatsApp, however, that would soon be a thing of the past.
In context:
WhatsApp breaking its privacy vow?
February 2014

Facebook's acquisition of WhatsApp
Facebook announced its acquisition of WhatsApp for $19 billion.
Loyal users of the chat platform across the board expressed concerns over dilution of privacy safeguards.
To effectively assuage users' concerns, WhatsApp co-founder published a blog post and said "Respect for your privacy is coded into our DNA, and we built WhatsApp around the goal of knowing as little about you as possible".
25 Aug 2016

WhatsApp's U-turn unnerving
Love Tech news?


Stay updated with the latest happenings.
End-to-end encryption

In April 2016, keeping in sync with its commitment to privacy, WhatsApp introduced end-to-end encryption. This would ensure that messages couldn't be read by any third party, not even WhatsApp. The encryption would always be on and couldn't be turned off, inadvertently compromising privacy.
Currently, WhatsApp has no plans of allowing third-party banner adverts across the platform.
Also, only upon users accepting the updated privacy policy, will their phone numbers be shared with Facebook.
There is, however, no way for users to 'opt-out' of sharing their phone numbers with Facebook. But they could choose 'not' have their information used to improve "Facebook ads and product experiences".
15 Sep 2016

WhatsApp to Delhi HC: Don't have access to data
Facebook owned messaging giant WhatsApp told the Delhi High Court that it has no access to the data that users share between them and hence there are no privacy concerns over data sharing with Facebook.
WhatsApp stated that the only data that would be shared were user-names and phone numbers.
They clarified that users had the option of refusing to share data with Facebook.
16 Jan 2017

SC issues notice to Facebook, WhatsApp
SC has issued notices to the Central Government, TRAI, Facebook and WhatsApp.
The notice issued is pursuant to a petition filed by Karmanya Singh after WhatsApp updated its privacy policy on August 25, 2015.
The petition alleges that non-protection of data on Facebook as well as WhatsApp is a violation of users' privacy.
SC has sought Attorney General Mukul Rohatgi's assistance in the matter.
Love Tech news?


Stay updated with the latest happenings.
15 May 2017

WhatsApp privacy- SC to hear case on May 15
The SC will hear on May 15 a petition against WhatsApp sharing users' information with Facebook, alleging it amounted to breach of privacy.
28 European countries have raised concerns over its latest privacy policy that came into force in September'16.
However, advocate Virag Gupta wonders that even if SC orders against WhatsApp, how could it be enforced, since it has no office in India.