Science
Delhi to host India-UK Tech Summit 2016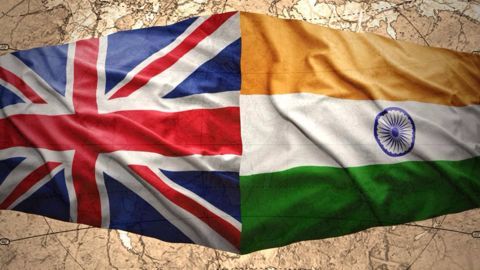 Delhi will host the 'India-UK Tech Summit', scheduled to be held from 7-9 November 2016.
The Tech summit will bring together leaders from government, industry, and research, from both India and the UK.
The event, supported by the Government of India, and CII (Confederation of Indian Industry), is a platform for promotion of 'technology-intensive trade and investments' between the two nations.
In context:
India-UK Tech Summit 2016
What is it?

India's 'Technology Summit'
'Technology Summit' is India's largest global technology and knowledge partnership platform organized jointly by CII and Indian government's Department of Science and Technology.
The annual flagship event was held for the past 21 years, with the 22nd edition scheduled in Dec 2016.
In every summit, a partner country's industry and government are invited to have dialogue with Indian counterparts to forge new partnerships.
The last Tech Summit

The 21st edition of Tech Summit was held in Dec 2015 where South Korea was the partner country.
Love Tech news?


Stay updated with the latest happenings.
15 Sep 2016

Delhi to host India-UK Tech Summit 2016
Business relations

India - UK trade relations
UK is the Europe's top investment destination and India invests in UK more than it does in all the European Union countries combined.
India is the 2nd biggest international job creator and 3rd largest investor in Britain.
On the other hand, UK has consistently been the top G20 investor in India. British companies account for 1 in 20 Indian jobs in organized private sector.
15 Sep 2016

Events at the Tech Summit
The 3-day long Tech Summit will include separate thematic summits - 'Technology, Innovation and Entrepreneurship', 'British Expertise in Higher Education' and 'Design and Intellectual Property'.
The event also includes a major exhibition of UK-India technological collaboration.
The Tech summit will also host a UK delegation, highlighting UK's capabilities across various sectors like education, health care, advanced manufacturing, agri-tech, and smart cities.
TECH Rocketship Awards

10 winners 2016 TECH Rocketship Awards will be announced at the Tech Summit. This is an initiative by UK's Dept. of International Trade (DIT) in India, to identify India's young entrepreneurs and provide them support to go global. 36 young entrepreneurs were shortlisted for this.