Science
Netherlands ready to deploy anti-drone eagle squad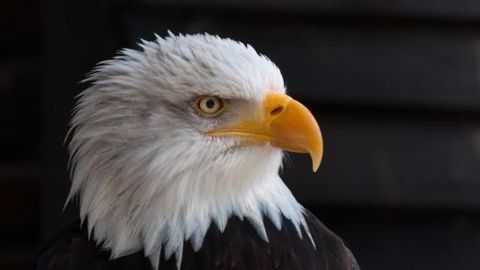 The Netherlands police announced that it was ready to deploy its anti-drone eagle squad after a year of training the birds, making Netherlands the first country to use such a tactic.
The Netherlands police's "Flying Squad" was constituted to protect airspace over airports and other sensitive areas.
In context:
Netherland's drone-hunting eagles
The Flying Squad

The Flying Squad and their training
The Netherlands National Police, after completing a year-long trial, have purchased bald eagle chicks which are now around five months old.
Till the time birds mature, the Netherlands police will use eagles supplied by a company called Guard From Above which trains anti-drone birds of prey.
According to sources, around 100 police officers will be trained to work with the eagles.
The average flying speed of bald eagles

Bald eagles can reach a top speed of 50 km/hr while migrating. However, their normal flight speed is generally much lower.
Love Tech news?


Stay updated with the latest happenings.
How?

How does the tactic work?
The eagles are trained to hunt down drones like they hunt live prey.
While hunting, eagles strike a prey and carry their kill to a place they deem to be safe.
While hunting drones, the eagles have been trained to attack the drone and carry it to a place designated by the police, allowing the police to recover the drone.
Protection for the anti-drone eagles

Police handlers said that the scales on the eagles' feet and legs protect them from being harmed by a drone's rotors. However, the Dutch police are, as a precaution, working on talon protectors made from kevlar.
18 Sep 2016

Netherlands ready to deploy anti-drone eagle squad