Suffering from constipation? These self-vibrating 'robotic pills' might help you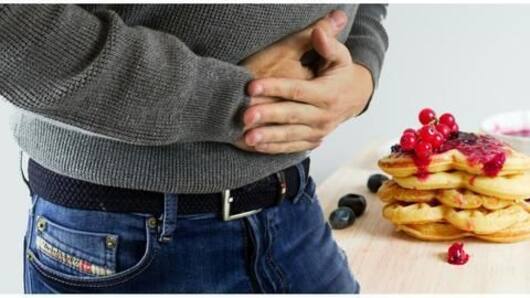 We all hate constipation and the pain it brings along.
The chronic condition affects nearly 14% of the Indian population, making it one of the most common (and discomforting) gastrointestinal disorders prevailing in the country.
But now, scientists have got a unique robotic pill to deal with it, one that buzzes inside the gut.
Here's what we know about it.
In context
Self-vibrating 'pillbots' tackle constipation
Details
Self-vibrating pillbot v/s conventional treatments
Normally, doctors recommend laxatives or a fibrous diet to tackle constipation - methods that work but only sometimes.
However, this particular pill follows a more technology-specific way and fixes the condition with full certainty.
All one has to do is gulp the pillbot and forget. It will go down your gut and start vibrating on hitting the large intestine, triggering slowed bowel movements.
Trials
Has it been tested?
The robotic pill, which has been developed by an Israeli start-up, is already in the human testing phase.
In a recent trial, the start-up found administering it five times a week for eight weeks doubles bowel movements and alleviates symptoms of constipation.
That test was conducted on as many as 245 subjects, who excreted the pill a day or two after gulping it.
Love Tech news?
Stay updated with the latest happenings.
Notify Me
Pain
Are these pills painful?
As per the initial test results, the vibrating pillbots are not painful at all.
In fact, when they acted inside guts, the patients didn't even feel the sensation of something buzzing inside their body.
This could be a special selling point of the robotic pills, especially considering the large number of people suffering from the disorder.
Price, availability
Pricing and availability of the pillbots
We have seen a number of ingestible devices, but these pills, undoubtedly, are the simplest of all.
However, as they are still in the testing phase, it could still be a year or two (maybe more) before they're officially approved and made available to the public.
Also, it remains unclear if or when they'll ship to India, where constipation is so common.