OnePlus 6T to offer gesture-based navigation, revamped UI experience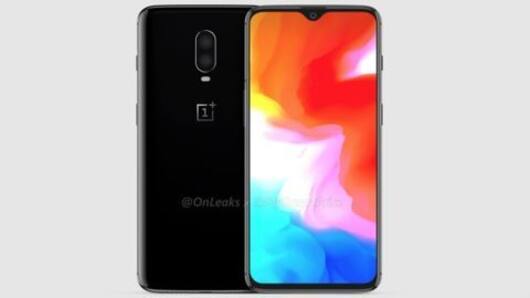 OnePlus 6T is all set to launch in India on October 30 and the pre-bookings have already started.
The phone is primed to be the best OnePlus flagship ever with a new in-display fingerprint sensor, a revamped display, and top-end internals.
However, that's not it. OnePlus's software expert has revealed that OnePlus 6T will offer a brand new software experience.
Here's everything to know.
In context
OnePlus 6T will offer a new UI experience
Details
New features in OxygenOS on OnePlus 6T
In a community interview, OnePlus's resident software expert @Szymon K has confirmed a "whole new UI" for the upcoming flagship. However, it is unclear if the new UI will remain OnePlus 6T exclusive.
As for the changes, this OxygenOS will be the most "intuitive and distinctive" version with improved camera software, an advanced Do not Disturb mode, new Navigation Gestures, and more power efficiency.
What's new?
New gesture-based navigation to offer a more natural experience
OnePlus says the new Navigation Gestures load faster, have smoother animations and feel more natural and intuitive.
So, when you swipe up in an app, the application window will follow your finger or for switching between two recent apps, you can now flick right from the bottom of the screen.
Further, Google Assistant can be activated by holding the power button for just 0.5 seconds.
Love Tech news?
Stay updated with the latest happenings.
Notify Me
OnePlus 6T will also offer single-hand usability
OnePlus has implemented full-screen gestures to ensure users can navigate around the phone with one hand. Further, OnePlus's software executive claims that these gestures and all the animations have been tested over 1,000 times to make sure the motions, swipes, and flicks feel natural.
Much needed
OnePlus 6T's software will be more power efficient
We know the OnePlus 6T will be powered by the Qualcomm Snapdragon 845 processor and is expected to pack top-end internals including a decent 3,700mAh battery.
However, to make the OS more power-efficient, OnePlus has added an "AI-based algorithm that will allow the phone to learn when you sleep, so it can minimize background usage and reduce power consumption accordingly."