Selling your Android phone? Don't forget to follow these steps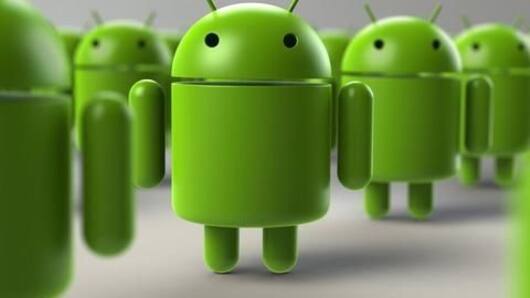 As the festive season sets in, many of you would be thinking of selling or trading in your Android smartphone for a new one.
Normally, it is just about resetting the phone and giving it away, but before you do that, it is important to make sure that every bit of personal data is removed from the device.
To do that, follow these steps.
In context
What to do before selling your smartphone
Step 1
First up, remove SIM, microSD card
Regardless of the manufacturer, the first step is to remove SIM and microSD cards from your device.
SIMs are required for answering, making calls, while microSD could be hosting a ton of your data.
However, before you remove microSD, try using its free space to move files that are not backed-up on cloud or are too massive to backup now (like 4K content).
Step 2
Backup contacts, messages to cloud services
After removing heavy files, check if your photos and videos are backed-up on Google Photos. If not, enable it and select target folders for backup (via Wi-Fi).
Next, upload offline music and other files (downloaded docs, PDFs) to Google Drive.
Finally, search 'backup' in Settings to enable Google's Backup service, which will backup apps, contacts, device settings, and calendar data to your Google account.
Love Tech news?
Stay updated with the latest happenings.
Notify Me
Step 3: Also, sync data from apps
While backing up data, make sure you've got sync enabled for all the apps. This will make sure that your data from different apps like Google Docs or Keep remains available on the new device.
Step 3
Remove social accounts, clear app data
After completing the backup and syncing process, remove all social media apps (WhatsApp, Facebook, Messenger) and email accounts and clear data from those apps by heading over the apps section from Settings.
Following this, disable any screen locks (passwords/pattern/fingerprint) and remove your main Google account - the one that has got all the backed-up data.
Also, remove the account associated with your phone manufacturer.
Removing accounts first is important
All latest Android phones come with factory reset protection, which means if you reset the phone without removing the Google account associated with it, you (or the next user) will be prompted to enter the password for a previously used Google account on that device.
Step 4
Now, wipe the phone clean
This is the final step. Head over to the Settings menu and search for 'reset' to find the option for factory data reset or hard reset on your device.
Next, tap on 'erase everything' or similar option depending on your device to start the wiping process.
Within minutes, all personal or app-related data and device settings will be wiped from the phone.
Backed-up data will be recovered on the new phone
Once you've got everything backed-up and synced, all you have to do is just log in with your Google account on the new device. All your data will be restored automatically, while apps will be installed one after the other. Most asked questions
After factory reset, photo recovery is working, which allows recovery of all previous photos. How to prevent that?
After factory reset, photo recovery is working, which allows recovery of all previous photos. How to prevent that?
Asked 2018-12-07 20:40:30 by Jayanta Kumar Murmu
Answered by NewsBytes
First, you'll have to remove the memory card and sync all your internal storage photos to Google Photos. After this, disconnect the associated Google account and factory reset the phone. This way, the device will be wiped clean, your memory card photos will stay on the card and internal storage photos will be available on photos.google.com.