Science
Samsung acquires next generation artificial assistant, Viv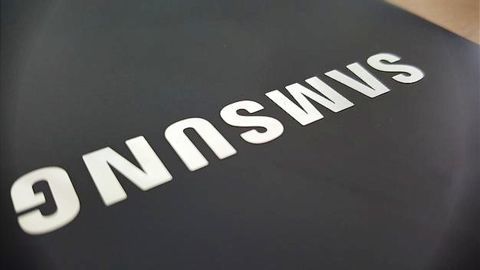 Samsung has made a splash in the artificial intelligence (AI) world by acquiring the next generation AI 'Viv'.
Viv has been created by the same entrepreneurs who also created and sold 'Siri' to Apple.
Samsung will now have the technology to compete with Google, Amazon, Microsoft and Apple with the acquisition of an exceptionally powerful and technologically advanced AI.
In context:
Samsung takes on Apple with 'Viv'
Who

Creators of Siri and next-generation 'Viv'
Artificial Assistant (AI) Viv was co-founded by Dag Kittlaus, Chris Brigham and Adam Cheyer: entrepreneurs who also created Siri, Apple's voice-assistant program.
Siri was acquired by Apple in 2010 and the three co-founders exited Apple post acquisition and founded Viv in 2012.
They have been building Viv in stealth mode for the past four years.
Their company tag line is "Intelligence becomes a utility."
06 Oct 2016

Samsung acquires next generation artificial assistant, Viv
Love Tech news?


Stay updated with the latest happenings.
It builds itself!

What makes Viv extraordinary?
Viv has been positioned as a futuristic evolution of intelligent AI.
The programmatic nature of its back-end systems makes it capable of writing its own code and accomplish tasks unheard of before.
This "dynamic program generation" allows Viv to understand the user's intent and create programs to handle it.
Viv can answer layered questions which other competing AI programs simply aren't equipped for.
Why Samsung?

Dag Kittlaus co-creator of Siri and Viv was asked to talk about their partnership with Samsung, Kittlaus responded, "They ship 500 million devices a year. You asked me onstage about what our real goal is, and I said ubiquity."
Samsung explained that 'Viv' had been built keeping consumers and developers in mind and hence was an "ideal candidate to integrate with Samsung's home appliances and wearables."
Given that there has been a paradigm shift in people's interaction with technology towards intelligent-interfaces and voice control, Samsung's vision is to deliver an open-ecosystem anchored in AI across products and services.
Viv 'revolutionary' for Samsung

Rhee In-jong, Samsung's Executive Vice President explained in an interview, "Viv brings in a very unique technology to allow us to have an open system where any third-party service and

content

providers (can) add their services to our devices' interfaces."
Love Tech news?


Stay updated with the latest happenings.
Details

Viv in competition with the heavy weights
Microsoft has heavily invested in 'smart bots'. CEO Nadella said, "At the heart of the paradigm shift from apps to bots was the concept of "conversation as a platform."
Amazon's 'Alexa' can play music, deliver news, sports-scores, weather and control your smarthome.
'Google Home' is a Wi-Fi speaker that doubles as a smarthome control-centre and an assistant for the family to manage everyday chores.