Soon, you'll have 10 minutes to retract sent Facebook messages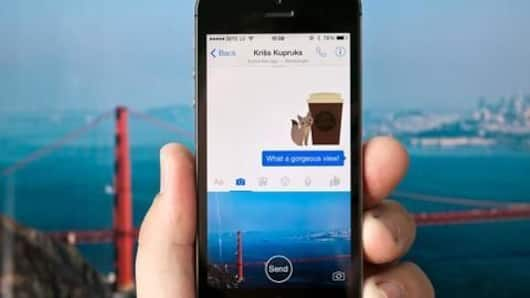 Facebook finally appears ready to introduce the much hyped 'unsend' button into its Messenger app.
The company had announced the feature in April, but ever since then, it has been tight-lipped on its development.
Earlier, we got some insight with leaked screenshots, but now, it has officially detailed the feature, noting that it'll give users 10 minutes to retract a sent message.
Here's more.
In context
Facebook will let you retract sent messages
Details
Official details revealed in release notes for Facebook Messenger
A Twitter user recently spotted the feature in the 'coming soon' section of release notes for Messenger's iOS app.
"Remove a message from a chat thread after it's been sent," the note read. "If you accidentally send the wrong photo, incorrect information or message the wrong thread, you can easily correct it by removing the message within ten minutes of sending it."
Time limit
Still, 10 minutes is less time than WhatsApp's retraction limit
The feature will establish better control over what's spoken but the 10 minutes' time limit is a lot lesser than that of WhatsApp's.
On WhatsApp, which has over a billion users, people get an hour-long limit to delete a message from the recipient's end after sending it.
Also, it remains unclear what steps Facebook would take to prevent abuse of the feature.
Love Tech news?
Stay updated with the latest happenings.
Notify Me
Release date
However, no word on release yet
That said, it os imperative to note that the social network has not confirmed when the feature will be rolled out.
The notes only suggest that the iOS integration of the feature is nearing a release, but there's no date to follow.
Just last month, we also spotted the prototype of the feature for Android, which indicates even that version is nearing a release.