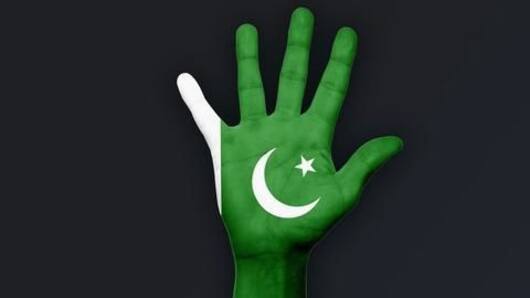 Nearly 70% Pakistanis don't know about Internet, survey reveals
If you thought internet access is pretty common across the globe, think again!
A survey conducted by LIRNEasia, a Sri Lanka-based think-tank, has found that nearly 70% of Pakistanis aged between 15 and 65 years don't even know what the internet is.
And, nearly half of the remaining 30%, who know about the internet, are not actually using it.
Here are the details.
2,000 Pakistani households quizzed about internet
LIRNEasia, which has been researching information communication technology for years, sampled 2,000 households in Pakistan to represent 98% of the population aged between 15 and 65 years.
Then, the targets of the survey were asked if they use the internet without actually explaining what it is.
The survey was conducted between October and December 2017, Dawn News reported.
Only 30% aware, 17% use internet
After analyzing the results, the organization found that only 30% of the target population was aware of the internet and only 17% of them actually used it.
Though there was no major geographical difference (rural-urban) between Pakistani internet users, the survey did reveal that 43% of women in the country were less likely to use the internet than men.
Love Tech news?
Stay updated with the latest happenings.
Yes, notify me
And, many don't even have internet-capable phones
The survey also found that more than half of the studied population didn't even have access to internet-capable phones.
Some 22% had smartphones, while 25% had feature phones with internet support.
"The rest of the 53pc have no internet capability on their phones. It is time to get smart phones into the hands of the people and basic phones out," LIRNEasia CEO stated.
Lack of internet awareness: A major concern
The lack of internet awareness, as the survey suggests, is a major problem in Pakistan.
It stems from a number of factors, including high data charges and cost of devices due to excessive import duties.
The Pakistan Telecommunication Authority (PTA) claims to have 152 million active cellular subscribers, but clearly, that doesn't reveal the full picture.
PTA has not commented on the report yet.