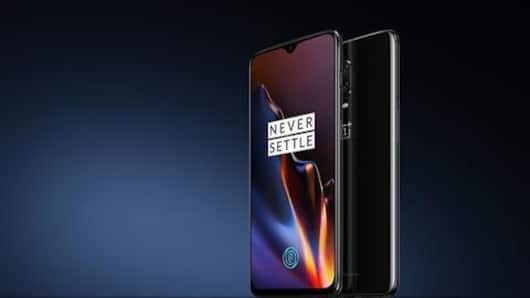 OnePlus 7 won't be 5G-capable, company confirms
When OnePlus said it plans to launch a 5G-capable phone in 2019, we all thought it would be its next flagship - the OnePlus 7.
But, that's not the case. A new report from CNET Spain suggests the device will not have 5G capabilities and the company will launch a completely different phone to deliver on its 5G promise.
Here's more.
OnePlus to launch three phones in 2019
As OnePlus has a knack of launching two phones every year (a flagship and its 'T' variant), it was obvious to presume that OnePlus 7 would be the one using Qualcomm's 5G modem.
However, a company spokesperson denied that possibility, noting that the company will launch a separate 5G device under a different brand.
So, we'll get three OnePlus phones next year, not two.
But, why no 5G on OnePlus 7?
5G support would have made OnePlus 7 an excellent package, but at the same time, it would have also increased the cost of the device. This would have meant moving away from the mission of providing high-end specs at affordable prices for OnePlus.
Love Tech news?
Stay updated with the latest happenings.
Yes, notify me
What we know about OnePlus' 5G phone?
As of now, there are hardly any details about the said 5G phone, not even its name has been disclosed.
However, the OnePlus spokesperson did stress that the device will start a new line of phones to complement the existing portfolio of flagships.
So, it may offer lower specifications, but come with 5G modem under-the-hood.
When will it launch?
Previously, OnePlus had said its 5G phone will come in the first half of 2019, something that matched the May-June launch timeline of the OnePlus 7.
However, the spokesperson has said the 5G phone will come in the beginning of 2019, which could be during the Mobile World Congress in February.
Still, the possibility of a launch alongside OnePlus 7 also remains open.