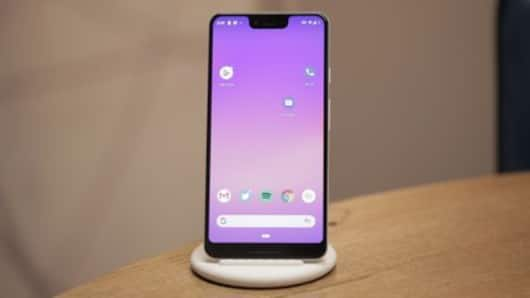 Google Pixel 3 overheating while charging, causing phones to shutdown
Since its launch, Google Pixel 3 has had its share of software and hardware woes.
Firstly, some users reported problems in saving photos on their latest Google flagships.
Later, several Pixel 3 XL users complained of the addition of a second/third notch on the screens.
And now, a charging-related issue causes overheating and abrupt shutdown of Pixel 3 phones.
Here's more about this issue.
What exactly is the issue?
Several Pixel 3 users have reported an issue wherein their phones are getting overheated while charging, causing the devices to shut down.
Seemingly, the problem is happening when the phone is being used for some action (like playing games or video calls) while charging the phone.
Notably, the problem occurs regardless of the charging method (Pixel Stand, or USB-C or car charger).
Here's what one of the users tweeted
Whoa! Same thing happened to me except watching a Livestream whilst on my Pixel Stand. I noticed the battery was draining while charging and a few minutes later it powered off. https://t.co/i4CiEdmNVm

— Brian Shoop (@bshoooop) November 6, 2018
Love Tech news?
Stay updated with the latest happenings.
Yes, notify Me
Your Pixel 3 phone will prompt certain warning messages
If your Pixel 3 gets overheated, you will receive a notification saying the "Phone is getting warm".
During this state, some features will be "limited" while charging speed will be slowed down dramatically.
Moreover, in some cases, the phone will automatically shut down and a "Phone turned off due to heat" message will show up upon reboot.
What should you do if your phone is affected?
While Google is yet to weigh in on this, it is unclear how widespread this overheating issue is.
Moreover, it is difficult to ascertain if overheating is due to a software bug or is triggered by a hardware fault.
That said, some affected users reported that a replacement device helped them get over the problem, meaning this could be a hardware issue.
Earlier, these two issues plagued the Pixel 3 phones
This issue isn't the first major problem plaguing the Pixel 3 flagships.
Recently, a glitch allowed Pixel 3 XL to add a second notch on the screen.
And before this issue, the Pixel 3 phones failed to save photos. Many users reported when they come back to look for the clicked photos, they either see nothing or a thumbnail that disappears on being tapped.