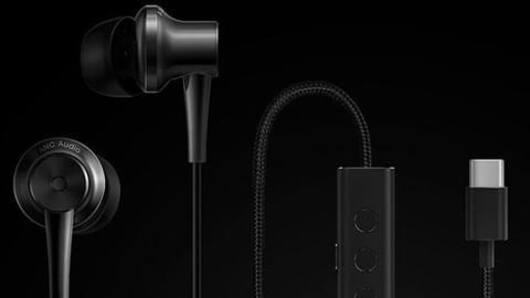 #TechBytes: Top USB Type-C earphones available in India
Switching to USB Type-C seems like a smart move, because most phone makers have also started ditching the headphone jack.
Due to this, buyers are being forced to use messy connectors for plugging their old 3.5mm earphones.
But wait, a decent pair of Type-C earphones can be the solution of all these woes.
Here's our list of the best ones available in India.
OnePlus Type-C Bullets Earphones
Priced at Rs. 1,490, OnePlus' Type-C Bullet Earphones got launched a couple of weeks back alongside OnePlus 6T.
They do not pack a tangle-free braided cable but offer an excellent build quality with comfortable in-ear style earbuds.
But, most importantly, they promise an immersive audio experience, thanks to advanced internal DAC and high-resolution audio support.
Love Tech news?
Stay updated with the latest happenings.
Yes, notify Me
Mi Noise Cancelling Type-C earphones
These Xiaomi earphones are slightly expensive at Rs. 3,000, but they stand out in all aspects, thanks to a premium titanium build and high-resolution audio support.
They make a perfect premium package for high-quality music experience.
Plus, you also get active noise cancelation (cutting ambient noise above 25dB) and a braided cable to avoid the mess of unwanted tangles.
LeTV Type-C earphones
If you're looking for a more budget-focused option, we recommend LeTV's Type-C earphones, priced at Rs. 560.
They were launched quite a while back, but promise a decent, distortion-less music experience with high-res audio and noise cancellation.
The build quality of these earphones also seems pretty good, but remember they have a semi in-ear design, similar to what we've seen on Samsung's earphones.
MIMOB Pure Bass Earphones
Finally, we have MIMOB Pure Bass Earphones.
These are not the best Type-C earphones in the market, but again, for the price of Rs. 399, they are pretty ok.
You can expect a decent build quality from these earphones, but don't expect much in terms of build quality, as this is just an entry-level product from a not-so-popular brand.