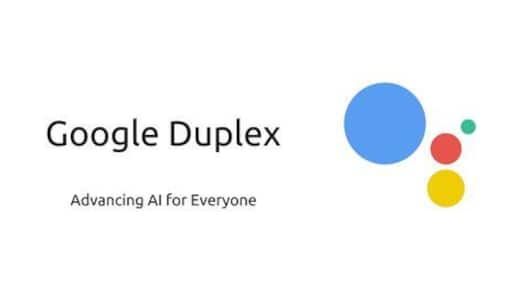 Google's human-sounding Duplex AI being rolled out: Details here
Google Duplex, the astounding AI that made headlines with its natural, human-like voice, is finally being rolled out.
The feature, as the company told Venture Beat, is now available for a small group of Pixel owners in select cities.
It didn't name these cities, but going by the previous announcement, the roll-out is likely running in New York, Atlanta, Phoenix, and San Francisco.
Here's more.
What is Duplex AI?
For those unaware, Duplex is a conversational AI designed for making Google Assistant more capable at handling real-world tasks.
It converses just like a real human (with 'umms', 'ahhs' and pauses) and can be used for making haircut appointments and restaurant reservations, to name a few.
The search giant demoed the tech in May, but as of now, its capabilities are only limited to restaurant bookings.
How Duplex will make restaurant reservations?
Duplex will work via Google Assistant, where one could look up for a restaurant or ask for a reservation in a particular neighborhood.
Then, it will give a list of options, including those compatible with Duplex. Picking any of these would give an option to 'Reserve a table there'.
After tapping on it, Google Assistant will throw some questions to get your booking done.
Love Tech news?
Stay updated with the latest happenings.
Yes, notify me
Here's what Google said about the roll-out
"We're currently ramping up the ability to book restaurant reservations through the Google Assistant over the phone using Duplex technology," a Google spokesperson told VB, noting that they are starting with a "slow rollout" for a good experience and will later expand to more Pixel users.
What questions will Duplex ask?
In order to take your request, Duplex will ask a few basic questions like the number of people in your party and the date/time you want the reservation for.
Venture Beat tested the feature and point out that as of now, it only takes reservation requests for a maximum of 10 people.
However, it can definitely make booking weeks or even months in advance.
Then, it will reach the restaurant on your behalf
After confirming the preferences (including your number for booking), the assistant will reach out the restaurant in question to reserve the table for you.
The assistant will also provide an option to cancel the booking, but once it's used, you won't be allowed to make another booking at that restaurant for the rest of the day.
Also, what about other phones? Will they get Duplex?
Google has not mentioned if or when other phones will get the reservation-making capabilities of Duplex.
Yes, Assistant is available in major countries and that provides Google a proper base to give Duplex a broader reach, but the final answer remains to be seen.
The search giant is expected to provide more details, but for now, the feature will be a Pixel-exclusive product.