How to check the time you spend on Facebook, daily
Science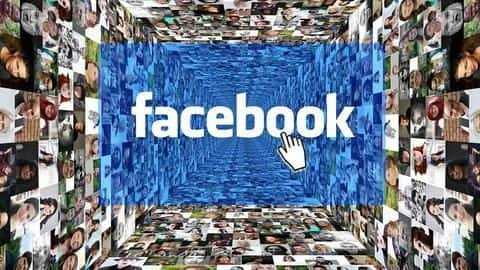 Facebook keeps us connected, but it also leads to the problem of extreme addiction.
People plagued by FOMO often find themselves scrolling through the endless feed of the social network, even when they're working or spending time with family.
But now, it is possible to keep a track of your daily active time on Facebook and adopt necessary measures to tackle addiction.
Here's how.
Facebook tool
Facebook's new time tracking tool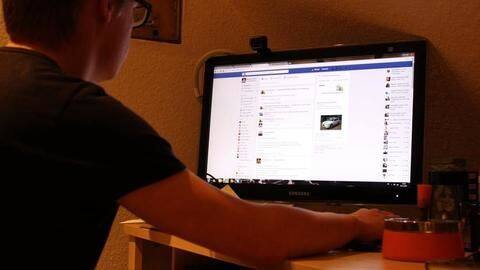 Following the footsteps of Google and Apple, Facebook has also taken a step toward digital health.
The platform has introduced a dedicated tool, which can be used to check how long you've been using the service lately.
It would highlight your daily time in minutes and even provide historical information so that you could analyze your usage and check if you're truly addicted.
Information
Plus, it provides overuse alerts
Along with daily usage, you can also use the same tool to set overuse alerts. This way, Facebook will send an overuse notification as and when you'll cross your pre-defined limits, reminding you to close the app.
Use
So, how to access this tool?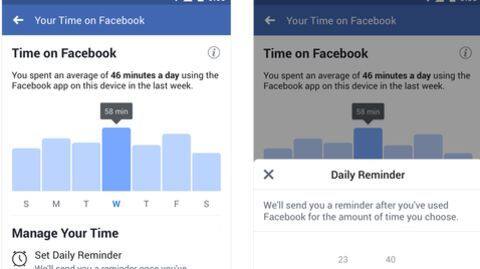 In order to track usage, head over to your Facebook mobile app, either on Android or iOS, and open hamburger menu form the top right corner.
Next, head over to the 'Settings and privacy' button and tap on 'Your Time on Facebook'.
This will show your average Facebook time as well as detailed graphs for daily usage times.
Control measures
Then, you can take necessary control measures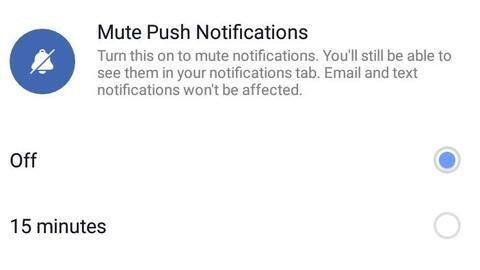 After checking your average usage, you can set daily usage limits and enable alerts for crossing those limits.
Also, you can implement certain control measures from the same page.
For instance, you can disable all push notifications for 15 minutes to 8 hours or disable notifications for certain Facebook features (friend requests, birthdays, live video etc) entirely.
Downside
However, Facebook won't take any action at its end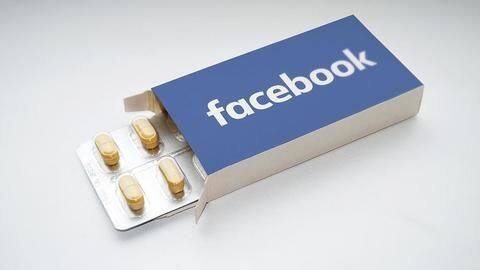 Facebook will send overuse alerts, but it won't restrict your usage and the app will remain accessible all the time.
For some, this seems a wise decision as the app is letting users decide for themselves by providing alerts.
But, many think it should introduce a way to disable the app on overuse or at least provide an option to opt for it.