Apple's Beddit sleep tracking device goes on sale: Details here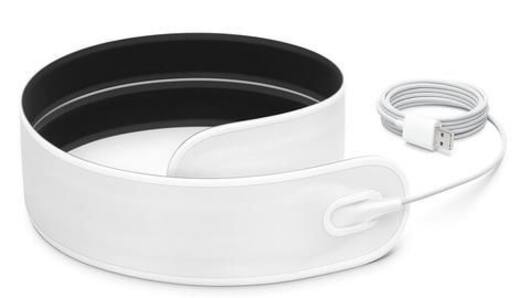 Apple's Watch Series 4 lacks native sleep tracking capabilities, but now, the Cupertino giant is trying to bridge that gap with a dedicated sleep monitor.
Yes, Apple has released a device called Beddit 3.5 to help people monitor their sleeping patterns.
It looks just like a thin piece of paper and is currently up for sale at $150, CNET reported.
Here are the details.
In context
Apple's Beddit sleep tracker goes on sale
Working
How Beddit 3.5 works?
The 2mm-thin Beddit sensor strip has to be placed under your bedsheet and connected to power for regular sleep tracking.
It will sync with the Beddit app on your iPhone and provide detailed insight into your sleep every morning.
The tracker, as the Beddit website notes, would provide insights into your sleeping hours, heart-rate and breathing during sleep, snoring, and room temperature and humidity.
Disadvantage
One sensor works for one person
Apple sells Beddit has a way to eliminate the mess of wearing an activity tracker to bed.
But, it is important to note that the $150 device would work only for one person/iPhone.
This means if someone else sleeps with you, like your partner or kid, the device won't track their sleeping pattern unless they sleep on your place - over the device.
Love Tech news?
Stay updated with the latest happenings.
Notify Me
Also, Nokia offers a similar device at much less price
Notably, Withings (formerly Nokia Health) also offers a pretty similar sensor strip with sleep monitoring capabilities, but that device retails at just $99 and is currently available on Amazon at $80.
Beddit app
Also, you can get the Beddit app on Watch OS
Beddit, which was acquired by Apple last year, has also released an app for Watch OS.
Using this, you can check your sleep reports and get notifications right on your Apple Watch, something that makes up for its lack of native sleep tracking capabilities.
The sleep measurements taken by the sensor can also be synced with the Health app on iOS if permitted.