Now, Alexa teaches itself to understand commands, their context better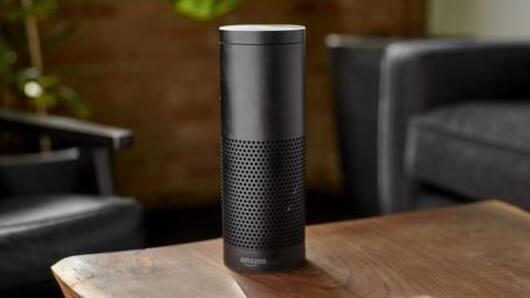 The conversational capabilities of Alexa, the AI powering Amazon's smart devices, are pretty good.
It often understand all your commands in one go, but in order to get better at its job, the assistant has started teaching itself.
Meaning, Alexa is learning from its mistakes to expand its "knowledge and reasoning capabilities" and to provide more contextually relevant responses.
Here's how it would work.
In context
Alexa teaches itself to understand commands, better
Feature #1
Alexa will read contextual clues to correct mistakes
Ruhi Sarikaya, Alexa AI director of applied science, has revealed a number of context-relevant capabilities Alexa is getting.
To begin with, it will get the ability to read implicit or explicit contextual clues from the customers to detect and correct "unsatisfactory interactions or failures of understanding".
The feature is being rolled out only in the US and is already used for correcting music-related requests.
Clues to be used by Alexa for correcting errors
As part of this, Alexa would consider a number of clues from customers, including their historical activities and preferences, to determine the defects in its understanding. Then, it learns how to address the issue at hand and automatically recovers, preventing it from occurring again.
Love Tech news?
Stay updated with the latest happenings.
Notify Me
Feature #2
Also, it would detect skills without specific names
Along with error-correction, Alexa would also offer 'name-free' skill detection capabilities.
This way, you'd able to command Alexa to perform a task without specifically mentioning the name of the service you want to use.
For instance, when you'll say "Alexa, get me a car," the assistant will know that you need a cab and will go ahead with the booking process.
Name-free interaction coming to India as well
Along with US, name-free interaction is coming to India, Canada, Australia, Germany, Japan, and the UK. However, do note that you won't be able to use the feature for smart home-related skills unless you are in the US.
Feature #3
Then, there are Alexa's context carry-over capabilities
The feature I personally like is conversational carry-over.
Alexa will be able to track your requests throughout a conversation and provide custom responses according to the topic that is being discussed.
So, if you'll ask about the weather in Boston and throw a follow-up question like "How about Seattle", Alexa would know you're asking about the weather in Seattle and provide an appropriate response.
Remember: You don't have to use the 'Alexa' wake word
While using Alexa's carry-over features and throwing a follow-up question, you don't have to repeat the 'Alexa' wake word. This feature will also be available in India.