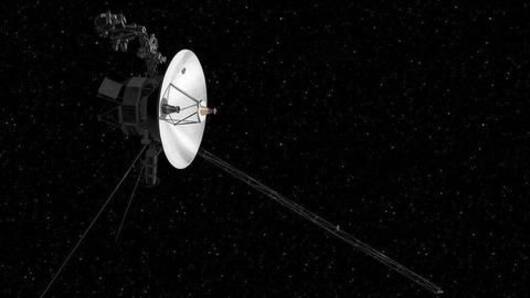 NASA's Voyager 2 spacecraft just entered interstellar space: Details here
After flying through Solar System for over 40 years, NASA's Voyager 2 spacecraft has entered interstellar space.
The development marks a major achievement for the US space agency and makes Voyager 2 only the second man-made object in history to enter the space between stars.
It is now flying some 18 billion kilometers away from Earth, following the path of Voyager 1.
Here's more.
How Voyager 2's entry into interstellar space was confirmed
Just a few days ago, Voyager 2's instruments indicated a decline in the amount of plasma and particles flowing from the Sun.
This decline, combined with information from other instruments, suggested the spacecraft has crossed the boundary of heliosphere - the region where solar outflow meets cold interstellar medium.
Its sibling Voyager 1 crossed this boundary in 2012 and is now flying way ahead.
However, it has not crossed Solar System
Though Voyager 1 and 2 are now in interstellar space, it is important to note that they have not crossed the Solar System, at least not technically.
According to NASA, Solar System's boundary is somewhere beyond Oort Cloud, a collection of small objects under the influence of Sun's gravity, and these spacecraft might take some 300 to 30,000 years to reach there.
Love Tech news?
Stay updated with the latest happenings.
Yes, notify Me
Voyager missions were built to last 5 years
Both Voyager probes launched in 1977 with a mission to study Solar System planets.
They were built to last five years and observe Jupiter and Saturn, but have continued for over 40 years, exploring Uranus, Neptune, and beyond.
"We didn't even know how long a spacecraft could operate for," project lead Edward Stone told BBC. "Now we're studying the very local interstellar medium."
Now, what is to come?
For now, Voyager 2 will continue to hurtle through interstellar space at 54,000 kmph, transmitting as much information as possible back to Earth. However, over time, its power would run down, leading to ultimate death.