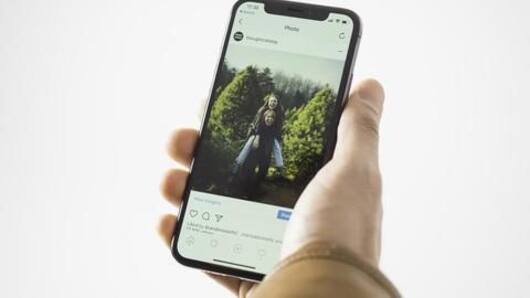 Instagram update breaks screen support on 2018 iPhones: Details here
Just when Facebook should be working to stay clear of product-related mistakes, reports are doing rounds that its photo-sharing service, Instagram, is breaking support for this year's iPhones' screens.
Multiple users of the iPhone Xs Max and Xr claimed that the latest update of the app has compromised their entire experience of the service.
Here's more about the problem.
Version 75.0 taking away optimization for new iPhones
Several users took to Reddit and Twitter to report that Instagram version 75.0 is taking away screen optimization for iPhone Xs Max and Xr.
As a result, the app looks weirdly 'zoomed-in' with bigger images, fuzzy text, and abnormal spaces between icons.
However, the issue hasn't occurred on iPhone Xs, which is because it has the same screen from last year's iPhone X.
Here's what one user said
Now I know for sure it's not just me:@Instagram for iOS just un-optmized for iPhone XS Max (and presumably XR) screen resolutions in their latest (75.0) update.

Compared below are my wife's XS Max running 74.0 my XS Max running 75.0. Notice the story bubble spacing up top: pic.twitter.com/ePqKbYnvUL

— Will Sigmon (@WSig) December 18, 2018
Love Tech news?
Stay updated with the latest happenings.
Yes, notify me
But, why is this happening?
The issue appears to be a major mistake, but the folks at 9To5Mac suggest the move could be intentional.
According to their sources, Instagram's developers had to use an older version of Apple's developer tool Xcode to compile the latest version.
This, they said, was done specifically to prevent unwanted crashing of the app on iOS 9, which still runs on many iPhones.
Still, it is advised to stay on version 74.0
Having said that, it is worth noting that it still remains unanswered when or if Instagram would scale back the app to its original form.
So, if you're using an older version of Instagram, we recommend not updating the app unless Apple issues a fix.
However, if you're ok with the bigger look, you can update because the app still functions normally.