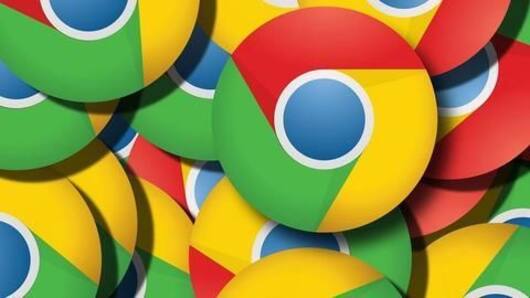 Watch out! This website can completely freeze Google Chrome
Google Chrome is a handy browser, but it's often criticized for slowing down PCs, affecting the whole experience.
This can prove really annoying, but now, to make matters worse, a malicious site (22xsd.tk) has been flagged that completely bricks/freezes the browser.
The URL, first flagged by team Fossbytes, creates a strange, hard-to-escape loop.
Here are the details.
Website blocks closing operations, gives virus infection warning
The website in question, if visited, makes it impossible for the user to close the tab or Chrome itself.
It causes the browser to use nearly 100% memory and shows a 'support.Windows.com' dialog box that says the computer might be compromised with viruses.
The message asks the user to refrain from shutting down the PC and gives a contact for 'technical support' from Windows.
Passwords, credit card information may be compromised, the message read
The same dialog box also reads that continuing might compromise passwords, browsing history, credit card information as well as local hard disk files. Evidently, it is a counterfeit message designed to fool users.
Love Tech news?
Stay updated with the latest happenings.
Yes, notify Me
Only force-closing Chrome can help you out
As the fake 'warning' dialog box creates a loop and repeatedly goes to the URL, you can not even close it or the browser tab.
The only way out here would be to open the task manager and kill the "GoogleChrome.exe" process or shut down the computer itself (directly).
Once the browser or PC restarts, clear history to avoid further problems associated with it.
Typical case of tech support scam
The goal of creating malicious sites like these is to promote a tech support scam, which can be used by fraudsters to trick people into paying money.
They can use confidence tricks to gain your trust and then take remote control of your PC, ultimately charging you for the so-called support services.
They may even steal credit card or banking credentials using this access.
What is a tech support scam?
Asked 2018-12-25 12:19:18 by Parakram Das
Answered by NewsBytes
Tech support scams are mostly carried out by the way of phones to trick users into taking fraudulent unauthorized services. Such scams are mostly targeted at Windows customers from different countries.
How to stay clear of such websites?
Asked 2018-12-25 12:19:18 by Devansh Rangan
Answered by NewsBytes
The best way to stay clear of such websites is by having anti-virus installed on your system with internet security and by only visiting secured sites.
How to kill Windows 10 process?
Asked 2018-12-25 12:19:18 by Dhruv Mittal
Answered by NewsBytes
In order to kill a process, you'll have to open the task manager on your system and select the application you want to kill from the 'processes' tab. After selecting, right click on the app and hit the 'end task' option.
How to uninstall Google Chrome?
Asked 2018-12-25 12:19:18 by Pranav Dutta
Answered by NewsBytes
To uninstall Google Chrome, visit the control panel and click on the 'uninstall a program' option. After this, look for Chrome, right click on it, and hit the uninstall button. On Windows 10, you can also do the same by searching for the program and right-clicking on it.