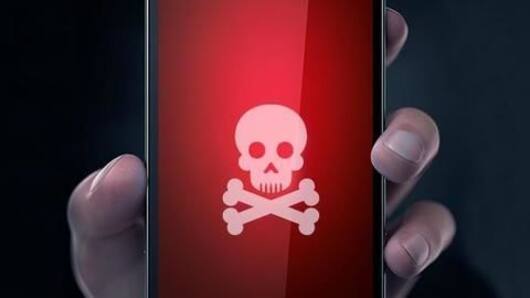 Watch out! Fake Android apps detected with over 50,000 downloads
Despite Google's rigorous efforts, malicious apps keep slipping into the Play Store, every now and then.
They look like regular utility tools (sometimes games) but are designed to steal confidential logins of unsuspecting users or to fool them into downloading other ad-packed apps.
Now, Quick Heal has flagged more such apps on the store, and they have already been downloaded more than 50,000 times.
Four fake apps detected on Play Store
Quick Heal's malware analyst Rupali Parate spotted four utility apps, all from a developer named Shartel, on the Google Play Store.
On first look, they all looked like regular applications for reading, downloading, scanning and converting PDFs - especially because of their download numbers.
But, when Parate analyzed them, she found all apps were fake and lacked the functionality they promised.
They all forced users to download, rate sponsored apps
All four apps locked the screen and displayed a message directing the user to download another app to unlock full functionality.
They prompted the users to download as many as three apps and rate them with 5 stars, which, naturally, many would have done to unlock the promised capabilities.
The apps claimed full functionality will open 24 hours after completing the assigned tasks.
Love Tech news?
Stay updated with the latest happenings.
Yes, notify me
After 24 hours, the same loop started
After completing the task, instead of unlocking the app, the fake apps follow the same loop.
They ask for some sort of password and redirect the user to the same download, rating page.
Clearly, the goal here was to improve the download count and ratings of sponsored apps to make them look more trustworthy - for the purpose of ad-targeting and other money-making techniques.
Applications now removed, but you should be careful
All four fake apps were reported to Google, following which the search giant took them down.
However, as this isn't the first case of fake/malicious apps on the Play Store, you should be careful while downloading apps, especially those from new developers.
You can deal with this by having anti-virus installed and looking for app reviews/description/developer website before actually going ahead and installing them.
How to avoid apps like these?
Asked 2018-12-26 16:02:39 by Shaurya Trivedi
Answered by NewsBytes
The best way is to have an anti-virus installed and check apps thoroughly before downloading, especially when they're from new developers. Look at reviews, ratings, description, even website of the app's developer.
Can such apps steal money?
Asked 2018-12-26 16:02:39 by Angel Dasgupta
Answered by NewsBytes
Yes, they can. They can have malware, which can prompt you to download an app to get full features. Once that's installed, it can compromise your phone and the data on it.
What are best anti-virus apps for phones?
Asked 2018-12-26 16:02:39 by Rajesh Sengupta
Answered by NewsBytes
There are many anti-virus apps and the best include some premium options from Kaspersky and Quick Heal.
What is Google doing about such apps?
Asked 2018-12-26 16:02:39 by Angel Balasubramanium
Answered by NewsBytes
Google is always taking steps to prevent such apps from showing up on the store at the first place. But, considering the scale of the platform, every now and then a few apps slip-in, which is a problem the search giant has to address.