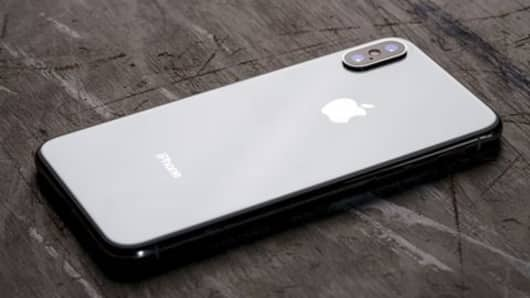 Apple working with Sony on 3D cameras for iPhone XI
Apple, which has seen a declining demand curve for its latest iPhones, is reportedly planning to attract the audience by offering improved portrait photography, industry-best biometric authentication, and more immersive AR content with the next generation flagships.
And to achieve all of this, the Cupertino giant is working with Sony to implement 3D cameras on the upcoming iPhones.
Here's more on this development.
Firstly, understanding Sony's 3D cameras
Sony's 3D cameras are based on 'Time of Flight' (ToF) technology which is used to accurately map objects in 3D till upto 5 meters.
The camera emits invisible laser beams and measures the "flight" or time taken by these beams to bounce back after hitting an object.
Now, this time detail and image data are synced to create a 3D model of the object.
How Apple plans to use 3D cameras: Better portrait photography
Using these cameras, Apple will accurately map objects in 3D and bring focus to every part of the picture.
The company will use this data to improve image processing and offer high-class portrait photography - something the present day iPhones can offer but using 2D optics.
Hence, your future Portraits will have non-blurred ear edges and smoothened hair strands.
Love Tech news?
Stay updated with the latest happenings.
Yes, notify Me
Improved biometric authentication: Shrinking the notch
Currently, iPhone X and later models house an Infrared camera, Flood illuminator, and Dot projector to map your face in 3D.
However, with a dedicated 3D camera, future iPhones would offer the same reliability and security but with fewer sensors.
Hence, your next-gen iPhone could have a narrower cutout or in-screen camera design for this sensor to offer a notch-free bezel-less design.
Immersive AR gaming: 3D experience in 2D world
Currently, Apple's ARKit serves as one of the best platforms for developing AR content.
However, with a dedicated long range 3D camera, developers can potentially use real 3D data of spaces such as rooms, tables, chairs etc to create spell-bounding content.
Moreover, users can involve themselves to become objects for immersive AR and VR experiences.
Imagine being Spider-Man and shooting cobwebs. Fascinating?
You could see some of these features in 2019 iPhones
Given Apple is working with Sony to implement 3D cameras in its next batch of iPhones, we can expect Apple XI or whatever it may be called, to offer some top-of-the-line features.
According to Satoshi Yoshihara, Head of Sony's sensor division, the company will have its 3D cameras ready in 2019 with mass production set to begin in "late summer to meet demand".
What would be the benefit of such 3D cameras?
Asked 2019-01-02 00:18:11 by Devansh Subramanium
Answered by NewsBytes
These cameras will help map objects in 3D with more detail and accuracy. Hence, Apple and other companies can use this data to improve portrait photography, biometric (facial) authentication, and offer immersive AR and VR content.
When will next iPhone XI launch?
Asked 2019-01-02 00:18:11 by Shaurya Bhatnagar
Answered by NewsBytes
Going by Apple's launch timeline, we can expect the iPhone XI to show up sometime around September 2019.
Are there any other 3D camera phones?
Asked 2019-01-02 00:18:11 by Arnav Chavan
Answered by NewsBytes
Currently, OPPO R17 Pro used a 3D ToF camera in the rear camera setup. However, the technology is relatively new and its applications will be more evident in smartphones set to launch in 2019.
How Sony's 3D camera sensors work?
Asked 2019-01-02 00:18:11 by Aanya Tata
Answered by NewsBytes
Sony uses a technology called 'time of flight,' where the sensors emit low-energy laser pulses and measure the time they take to reflect back. With this information, they create 3D models.