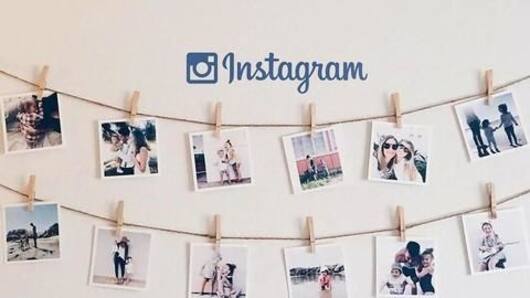 Now, post on multiple Instagram accounts simultaneously: Here's how
Popular photo-sharing platform Instagram is always testing new and intriguing features.
Just recently, the service enabled an option for sharing Stories with 'Close Friends', and now, it is adding capabilities to share feed posts on multiple accounts.
Meaning, you'll be able to share the same photo [and its caption] to all your accounts at the same time.
Here's how you could use it.
Feature for influencers, businesses
The feature, reported by TechCrunch, would let you post to multiple accounts and save a tad amount of time and effort.
Instagram has long been allowing people to keep two or more accounts, giving them an opportunity to keep their personal and professional lives separate.
As such, influencers, social media managers, and people with Finstas (fake instas) could make the most of this option.
However, there's a catch
Sometimes, people keep accounts with different themes. One account may only have followers from work, while the other may have your friends. In such cases, the option may not be useful because you may not want to share personal 'made-for-friends' stuff on a work account.
Love Tech news?
Stay updated with the latest happenings.
Yes, notify Me
Here's how posts can be shared on multiple accounts
In order to use the feature, you'll have to go through the same photo-sharing process from any one of your accounts.
Once you've picked an image/video, the composer page, where you add caption and tags, will show an additional option with toggles for all your logged-in accounts.
Just enable the toggle for the account you want to share the content with and proceed.
Note: Feature is not available for everyone
Having said that, it is important to note that the feature is available only for iOS users at this stage.
"We are rolling out this feature to provide a better experience for people who often post to multiple accounts," an Instagram spokesperson told TechCrunch.
However, the company did not reveal when the option will be enabled for those using Android.
When will this option come on Android?
Asked 2019-01-10 21:04:54 by Ishan Patel
Answered by NewsBytes
As of now, it is not clear when this feature will come on Android. iOS users, on the other hand, should get it with an update for the Instagram app.
Is something similar available for Facebook?
Asked 2019-01-10 21:04:54 by Rajesh Singhal
Answered by NewsBytes
No. There's no way on Facebook to share on multiple accounts.
How influencers earn money?
Asked 2019-01-10 21:04:54 by Angel Banerjee
Answered by NewsBytes
Influencers enter into business partnerships and share products for the purpose of promotion. In return, they take a certain fee.
How keep two Instagram accounts on the same app?
Asked 2019-01-10 21:04:54 by Diya Chatterjee
Answered by NewsBytes
If you'll go into Instagram settings, there's an option at the bottom of the list to add a second account. You can use this add accounts.